A Stainless Steel Bottle in the Shape of a Horseshoe: Kickstarter and 3D Printing Make it Possible
by Fabian | April 9, 2015
Based on several years of experience in creating and designing products for the consumer market, Dutch industrial designer Franky Leering and his team of creatives saw the chance to develop their own product with the help of Kickstarter and 3D printing: a stainless steel bottle with a unique shape and look.
The basic idea for FlyingJACK came to Franky over a year ago. In the beginning, he wondered how the design of a bottle could be different from the standard bottle shape. Beyond traditional limitations, Franky came up with a revolutionary form and shape. Starting from scratch, he was inspired by a form that is not usually associated with the shape of a bottle: a horseshoe.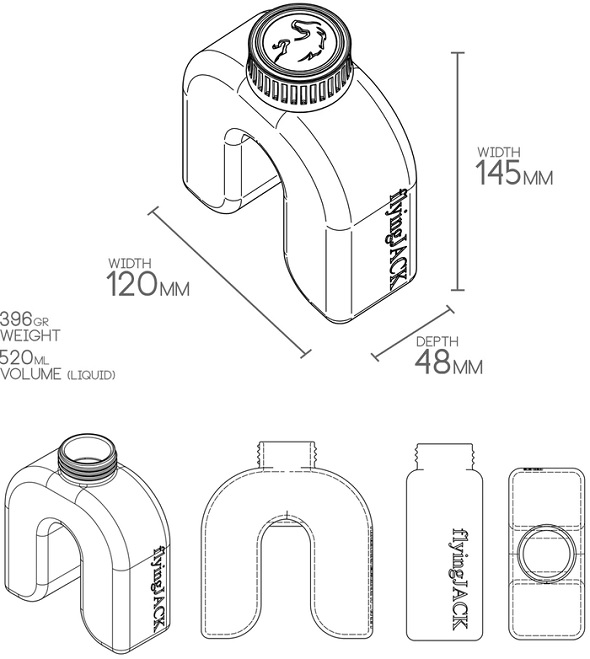 Motivated by the horseshoe's special form, material, and durability, Franky's goal was to transform these attributes into an outstanding everyday product. All these components were supposed to come together: the unique and special design with a strong material and an unprecedented haptic feel.
In addition to this extraordinary shape, Franky considered the message and branding of the bottle. He wanted it to be an object for those in search of the unconventional. Despite its unique shape, the strong, rough appearance was central to the overall project.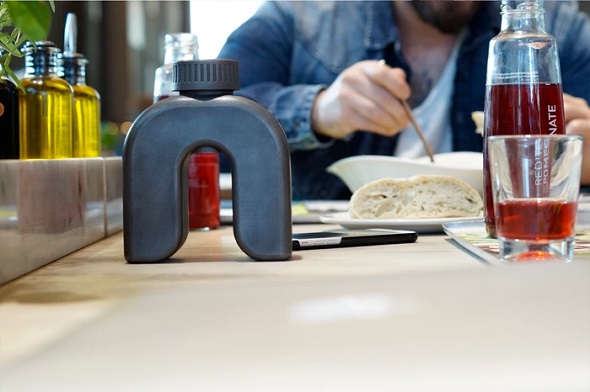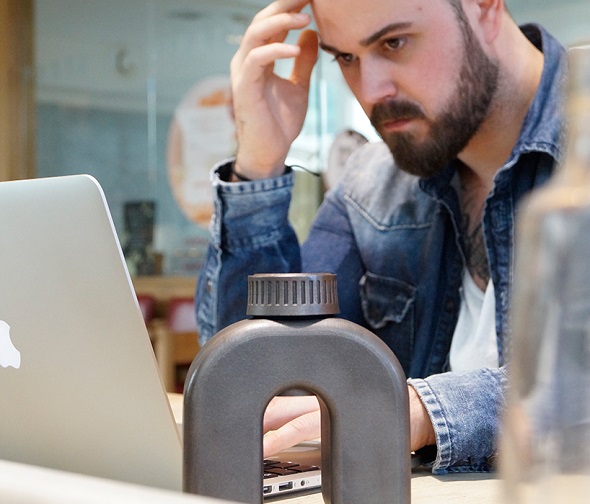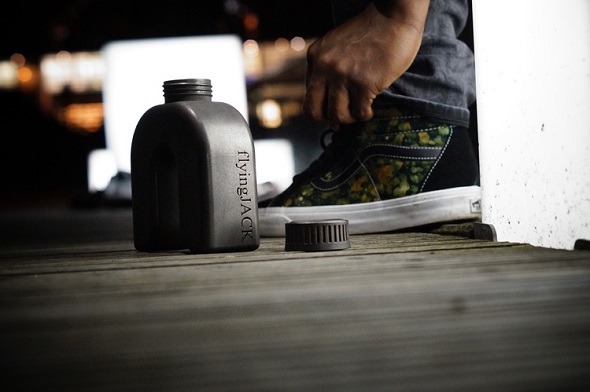 When considering possibilities for acquiring the first prototype of his bottle, Franky soon came to the conclusion that 3D printing with i.materialise would best suit his needs. In addition to providing a rapid and hassle-free method of producing prototypes, for Franky's team, 3D printing was also the most economic choice:
"We tried several forms, we also talked to companies who do traditional manufacturing, and even worked with clay models by hand. But when it came to producing the prototype, 3D printing had a lot of advantages. As I experienced, 3D printing was the most cost efficient and quickest production method and led to great results. 3D printing is just so revolutionary in every way."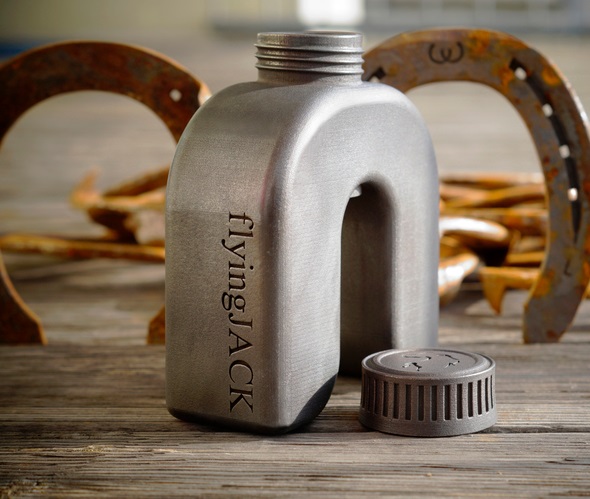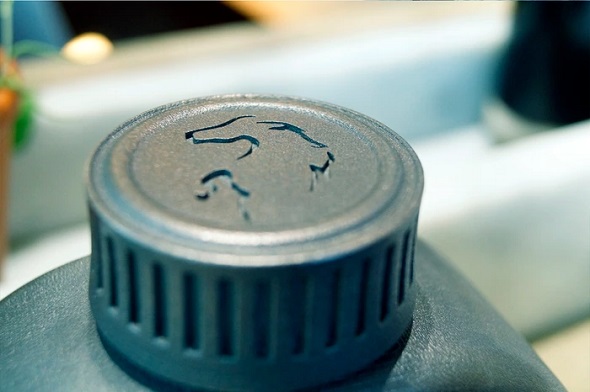 To get started, the team behind FlyingJACK had to create a 3D model of the new bottle. After exploring different CAD software, they decided to go with Autodesk Inventor.
As Franky explains, "There are tons of great 3D modeling software but when we worked with Inventor we did not encounter any problems. It's a software that focuses on every little detail. For beginners it might be a bit complicated to start, but once you understand the interface of Inventor, there are no more limits in creating 3D models."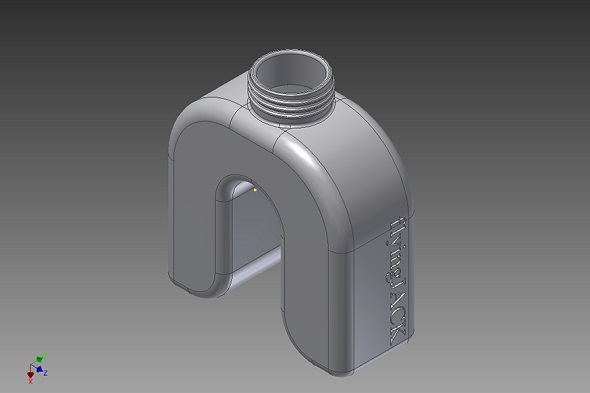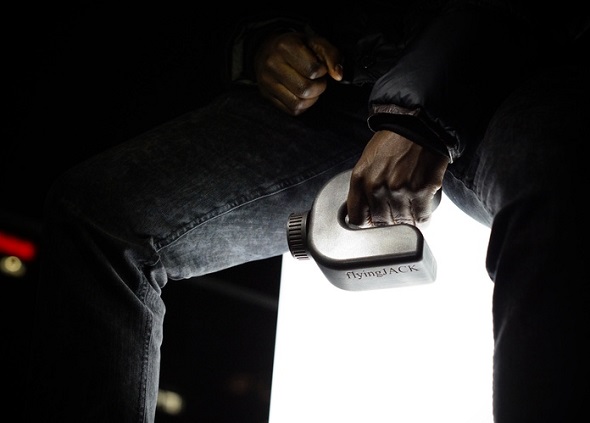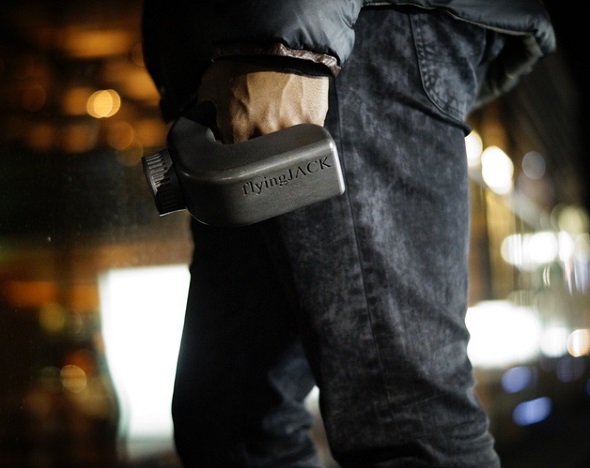 Once the 3D file was created, the last choice to be made was in selecting the right material. Since Franky wanted the bottle to have a rough and solid appearance, yet with a smooth surface, the team decided to use i.materialise's Stainless Steel option. Models made with this material are typically printed in a stainless steel powder that is infused with bronze.
Stainless Steel is a cost-effective choice for metal printing that, even for larger objects, produces very strong results. This option is available in an unpolished version as well as in five different finishes. In addition to this selection, Franky's team decided to go with the "Medieval Pewter", a great raw-looking option: "It looks rough but feels smooth," says Franky, setting FlyingJack apart from any other plastic, grass, or aluminum bottle.
If you liked this blog post, you might also be interested in reading our blog article about tech start-up "WiKey" and the use of 3D printing and crowd-funding to create their next-gen key chain. Did you also use i.materialise's 3D printing service to make your products even better? Let us know by tagging @imaterialise on Twitter and say "Hi" in our forum.