A new i.materialise 3D printing material: Prime Gray
by Joris | June 16, 2011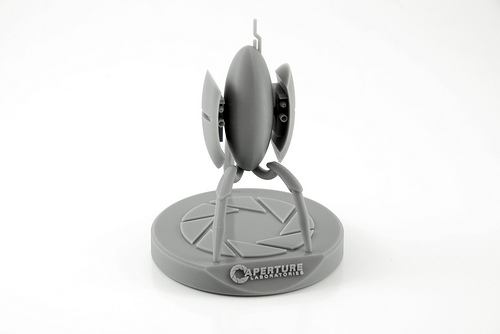 Today we"re introducing a new 3D printing material on i.materialise, Prime Gray. We"ve been listening and trying to determine what designers and 3D modelers need and want from their 3D printing materials. A lot of people we"re looking for highly detailed materials, smoother materials and also wanted visually appealing 3D prints. Internally people were smitten by the Prime Gray material, originally developed and used  for high quality visual prototypes for consumer electronics. Some of us (OK, me) we"re skeptical about the gray color. But, we evaluated it and it turned out to also be a very nice and classy looking material for design and art pieces as well as character models. Today we"re introducing this material temporarily for one month.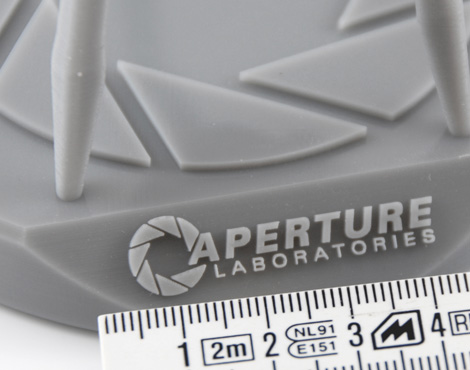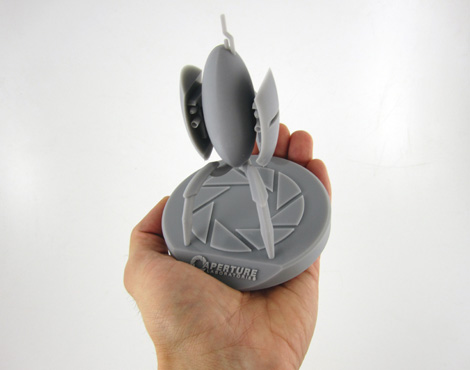 Prime Gray is sterolithography material that is Air Force Gray. The color gives designs a much "tighter" and well defined overall look. The material is feels luxurious to the touch and is very smooth. Flat surfaces are shiny and gleam in the light. For some reason the color and surface texture makes a lot of pieces look much more "finished" & valuable than other 3D printing materials do. Parts made with this material often look done, as a finished product should.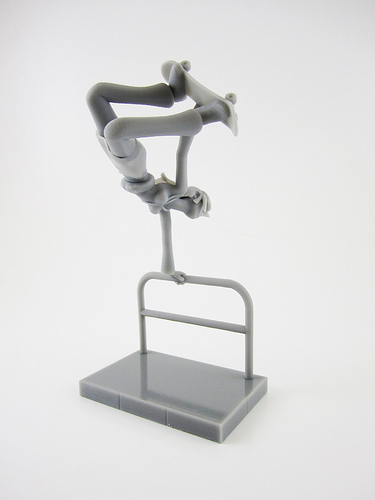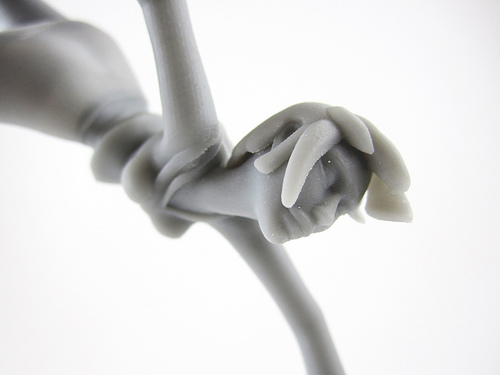 The material is fairly strong and the heat deflection temperature is 62 Celsius. We would not recommend it for functional parts such as car exhausts. The material is a part of the Resin family and we recommend using the Paintable Resin instead should you wish to paint your model.  The maximum size is 250 x 250 x 235 mm, wall thickness is 1mm and minimum level of detail is 0.3mm. The material costs 1.60 Euro per cubic CM. You can check what your design will cost in this material by uploading it here.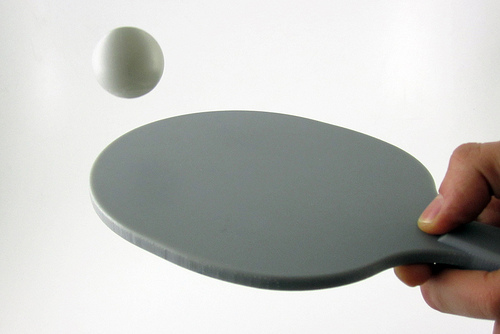 Prime Gray is made on Stereolithography machines where lasers build up your object in a bath of resin.  The images on this page are all of models that come with the Basic Finish. This is a finishing level whereby we remove the support structures that are 3D printed along with your design by hand. Because of these supports other materials such as polyamide would give you more design freedom. Should you need a higher level of finish whereby we sand more of your model by hand or primer it you can email us and request it. You can find the materials page for Prime Gray here. Here is our Flickr set where you can view and download higher quality (1024 PX) images of this material so you can evaluate them at your leisure.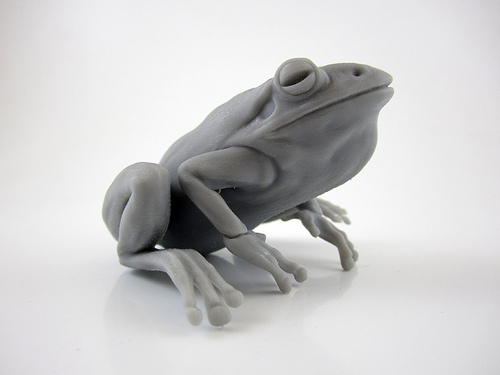 The top design is of a GLaDOS Portal Turret from the Valve games Portal and Portal 2, done by Steve Brand. We saw it on GrabCAD, we had to make it. We"re going to give it to Valve once we can tear our eyes away from it long enough to put it in a box. High quality images are here. The Skater and Frog designs are courtesy of  Howest Campus Kortrijk, Digital Arts & Entertainment. High quality images are here and here.