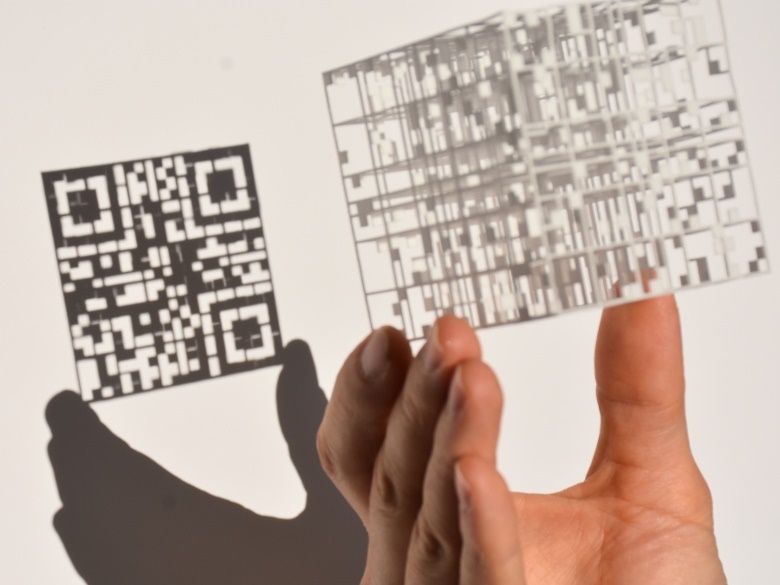 A Magical 3D Printed Piece of Art: the Shadow Cloud
The Swiss designer duo Drzach and Suchy have left us stunned once again. This isn't the first time they've amazed us with their magical 3D printed shadow art. And now, they even took it to the next level: 3D printed shadow clouds. Stay tuned because it is absolutely magical.
Drzach and Suchy have once again created an installation with a surprising feature. Their new project is all about shadow clouds. A shadow cloud is a three-dimensional object that casts various shadows. Depending on where the source of the light is located, the projected image changes for the spectator. And that isn't everything: those shadows can take the form of anything you want, depending on the image you encode in the 3D printed object.
How does it work? One "shadow cloud" can contain up to four different images, each of them casting a clear shadow that becomes visible under varying angles of illumination. Depending on where the source of light is located, the elements perpendicular to the illumination will cast clear shadows, while the shadow of the elements parallel to it will hardly be visible.
Now, this all sounds quite difficult and looks rather surreal, so let us take a look at a video that will shed some light on it.
By combining incredible designs with the accuracy and precision of 3D printing, these pieces of magic can easily be turned into reality. Shadow clouds can be used to make any type of animated sign or display you want. Any image can become visible in the shadows: text, symbols, etc.
Let's take a look at one of the duo's outstanding designs: TIME, which they prepared in cooperation with the Swiss Science Center Technorama. The shadow cloud has a diameter of 36.7cm, is 3D printed in polyamide and shows three different images, depending on the direction of the light.
If you would like to see more of Drzach and Suchy's projects, simply visit their website or YouTube channel. If you've been inspired to print some magic yourself, simply upload your 3D file here and choose from over 100 different 3D printing materials and finishes.
Recommended Articles