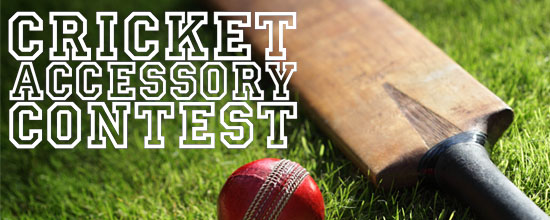 A call to all Dibbly-Dobblies out there: enter our Cricket Accessories Contest!
by Katrien | December 2, 2013
From quirky hats and raspberry pi cases to pop art inspired designs, we have already organized a lot of design challenges. Each one revolves around a unique theme. Your submissions motivate and inspire us to create more of them so you might find one that's right up your alley. And now that 3D printing technology is touching many fields of our daily lives increasingly, why miss out the popular game of CRICKET?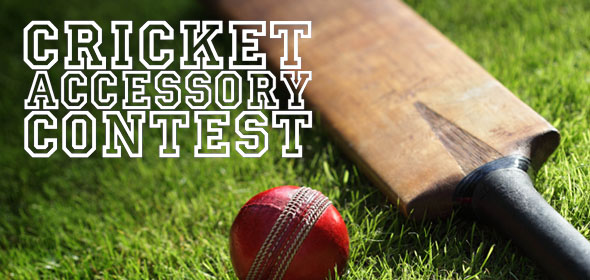 So get your (out-of the box) thinking caps on and start designing… you may even win a trip to Materialise Headquarters in Belgium!
THE CHALLENGE
We're calling out to all innovators and 3D printing enthusiasts to stretch their capabilities and try their hands on this pioneering project:
Re-inventing cricket accessory design using 3D printing
Think outside of the box: user friendly helmets, better fitting gloves, the stumps, cricket balls…you get the picture! The parts should be functional to be used in a real game of cricket.
PRIZES
The winner will be awarded a trip to Materialise Head Quarters in Belgium, and the design will be part of a real cricket game (net cricket) organised during the Materialise India Conference on the 13th and 14th of Feb 2014, in New Delhi, the capital of India. The event will be covered by local and international media.
On top of that, the winner's design will be showcased by Materialise at different events and occasions or sent to the designer if he or she so prefers.
Note that the jury evaluates the designs based on the 3D renders submitted. Make sure the render is as clear as possible.
WHO CAN ENTER
This challenge is open to all designers able to make a 3D printable file, professional and amateur, regardless of age, sex or nationality.
CHALLENGE PERIOD
Submissions will be accepted up to 23:59 Central European Time, January 12, 2014.
HOW TO PARTICIPATE
There is no limit on the number of entries per contestant. To enter, you need to upload your design(s) below and explain in at least 50 words what you have made (under 'description').
You can submit your design on our challenge page.
More information about the file formats can be found here.
JURY
Your submissions will be reviewed by a panel of experts representing both worlds.
MATERIAL & BOUNDING BOX
The material for this challenge is (natural white) polyamide so be sure to read the design guide before you get started. The design should fit into a bounding box of 650 x 330 x 560 mm
GENERAL CONDITIONS
The general i.materialise terms & conditions apply to this challenge.
All entries must be unique and never 3D printed before.
i.materialise reserves the right to amend these rules at any time. Any amendment to competition rules will be posted on the i.materialise website.
Prizes must be accepted as awarded. No cash alternatives or substitutes will be allowed. The decision of the jury will be final.