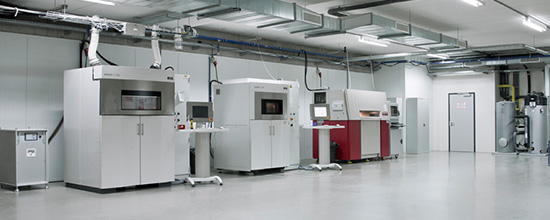 A Beginner's Guide to 3D Printing
In the world of standardization, 3D printing is a breath of fresh air because it provides a unique way to create finished products that stand out from the rest. If you have an eye for design and a passion to create, let this beginner's 3D printing guide be the first step in your journey to self-expression. 
1. What is 3D printing?
3D Printing, also known as additive manufacturing,  is a process for making a physical object from a three-dimensional digital model, typically by laying down many successive thin layers of a material. The earliest use of additive manufacturing was used for rapid prototyping during the late 1980s and 1990s. Instead of simply producing prototypes, today 3D printers are able to create finished products. The process is faster and cheaper and is becoming more mainstream, shifting the creative power back to the individual.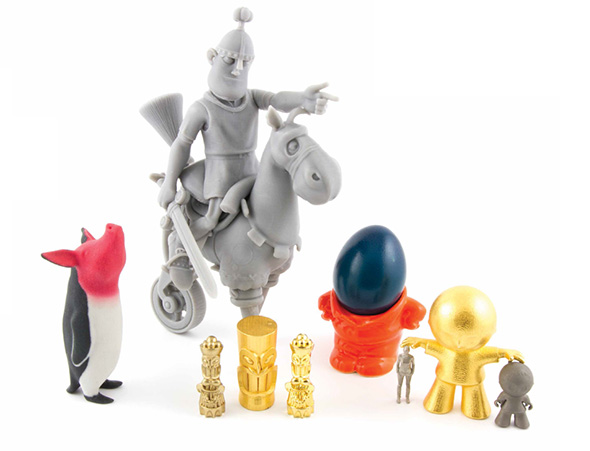 2. What can I 3D print?
With 3D printing you are limited only by your imagination. At i.materialise we are grateful to help create products in application to fashion, toys, jewelry, gadgets, art, home décor and many more. For a great example of how 3D printing pushes the limits of creativity in fashion, check out the 'Smoke Dress'  featured below, 3D printed through our parent company Materialise by Dutch fashion-tech designer Anouk Wipprecht in collaboration with .MGX designer Niccolὸ Casas.
We don't print models that are in conflict with our mission and value statement. For example, models intended for the weapons industry or models for which we have ethical concerns, like skimming devices, don't qualify for printing.
3. How can I turn my idea into reality?
The first step in taking your idea from a simple sketch into a finished product is to create a 3D design.  i. materialise offers a  number of options depending on how involved you want to be in the process.
A)     Make your own 3D design: You can start designing in minutes by getting these easy to use 3D modeling apps featured in a screenshot below.  Visit the creation corner  for detailed descriptions, links to download and helpful guides to help you get started. Once your design is finished all you have to do is upload your 3D model  and choose the material, color, scale and pricing in our 3D Print Lab.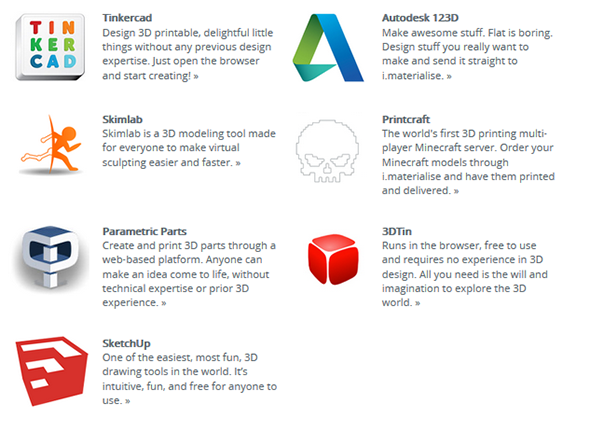 B)     Hire a 3D Modeler: Not everyone has the skills or the time to learn how to model something in 3D. Hire a designed to do the 3D modeling for you. We reserve a special place on the forum  with a list of qualified designers that can help you out. Want an example? Just look below to see how Frederik Bussels, listed on our 3D modeling service, turned the sketches of shoe design student Katrien Herdewyn into a great 3D printable model.
4. What materials can I use to 3D print my model?
 You can make your ideas real in 17 different materials and 70 possible color and finish combinations. Take a look at the picture below and learn more about each material and their unique properties here.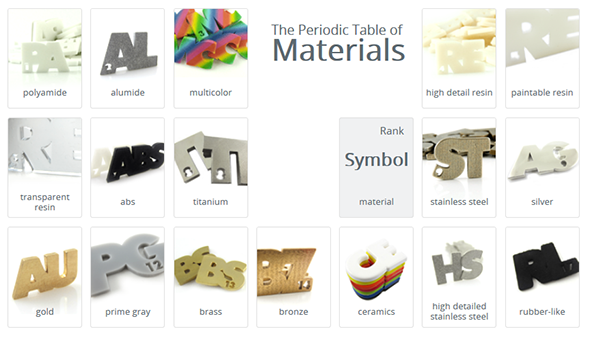 5. What colors can I choose for my 3D model?
Once you've uploaded your model to our 3D print lab and chosen a material, you can see which standard colors the material has available. In addition, we have professional painting departments where we can paint your model in any color you wish.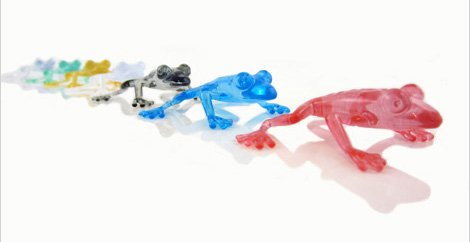 6. Can I paint the models myself?
Yes, you can. Standard model-making paints work well with polyamide and on the stereolithography (paintable resin, transparent resin and prime gray) and PolyJet (high detail resin) materials. However, please be aware that polysurfacer or primer paint might be necessary before the final painting, depending on the requested outcome.
Both acrylic and water based paints work as well, but several layers may be needed. This is especially the case for polyamide since its porous structure is still visible after one coat of paint. Please, do not use any harsh paints since some chemicals may degrade your models or react with the 3D printing materials. Use caution and lots of ventilation when painting.
7 How big can my design be?
How big you can make your model differs for the various 3D printing processes we use. At i.materialise, we offer a wide variety of different materials which all have certain print dimensions. We have visualized them to give you an idea on how big you can 3D print your designs. If you're designing, it can be useful to know that not all materials offer print dimensions equal to the size of a lounge chair (some do). Take a look at our printing sizes page to compare different printing dimensions, and discover right what you need.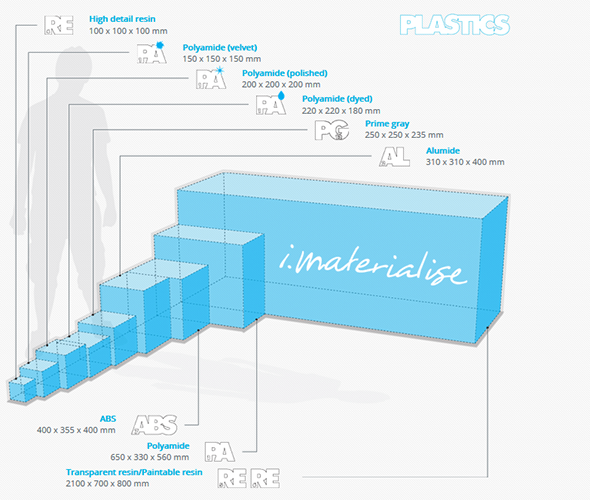 8 How long does it take to print a model?
The standard delivery time (time between placement and shipment of your order) is 10 to 20 business days (except for priority orders), and depends on the complexity, material, and finishing of your order. Turnaround time of some materials such as polyamide can be 8 to 13 business days.
9. How can I become a vendor with i.materialise?
Now that you've got your first design under your belt, why not try to sell it? Whether you're designing for fun or want to make it into a career, it's never been easier to display your products in the i.materialise shop. All you need to get started is an i.materialise account and a PayPal account. For a detailed walk-through, check out our blog post on Becoming a Vendor.
10. Where can I meet like-minded 3D printed fans?
At i.materiaise, we are proud to be  part of the community of passionate 3D printing fans. Don't miss our next meetup on June 6th! Additionally you can join our forum and follow us on Facebook and Twitter for latest 3D printing news and events.