3D printing in the world's greatest museum of art and design
Renowned New York Gallery owner Murray Moss has collaborated with .MGX and Materialise in the creation of the first ever exhibition at the Victoria & Albert (V&A) Museum to solely feature 3D printed pieces: 'Industrial Revolution 2.0: How the Material World will Newly Materialise'.
Founded in 1857, the V&A is regarded by many to be the world's greatest museum of art and design, with collections that span 3000 years of history and focus on teaching the principles of good design. They now consider 3D printing significant enough to be worthy of an exhibition, and significant enough that they have acquired the Fractal.MGX table and the One_Shot.MGX stool for their permanent collection.
The exhibition will form part of London Design Week and showcase works by Stephen Jones, Patrick Jouin, Iris van Herpen, and many others.  The pieces will be displayed in prominent positions throughout the museum, encouraging visitors to discover the futuristic creations in the context of their historical counterparts. If you"re curious about what to expect, simply browse the Moss website for a sneak peek.
This is what curator Murray Moss has to say about it:
"We are witnessing an 'Industrial Revolution 2.0'.
Radical advances in digital and laser technologies, initiated by industry leader Materialise, Belgium, and applied to what is currently referred to as Additive Manufacturing, allow for the three-dimensional 'printing' of objects, a sophisticated fabrication process once reserved for prototyping but which is quickly becoming ubiquitous and is profoundly permeating all areas of our contemporary material world, including fashion and domestic furnishings, as well as transportation, medicine, and architecture.
To emphasize the 'viral' nature of this Revolution, I have commissioned eight designs from the worlds of fashion and furnishings – all sponsored and produced by Materialise – which were chosen because they respond directly to corresponding masterworks in the Museum's collection, and/or to prominent locations within the V&A, which I have visited regularly over the past 50 years. My aim was to initiate little 'narratives' – some of which I hope will amuse – between certain of the Museum's historical holdings and these 'futuristic' contemporary objects, not only shedding new light on the Museum's collection, but, in the process, demonstrating the wide reach of these new technologies."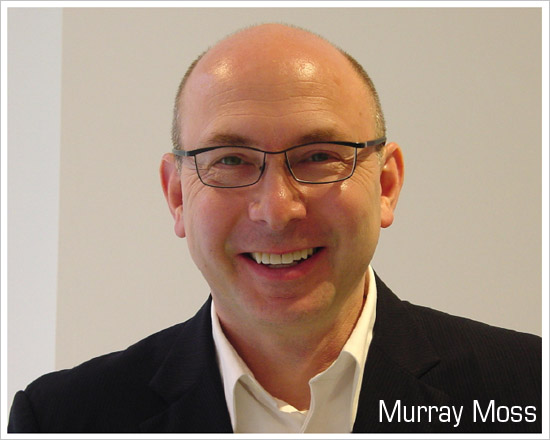 Murray Moss is an American design entrepreneur, founder of the design art company Moss, and considered by many as one of the design world's leading arbiters of taste. Wallpaper* Magazine named Murray Moss among the 150 Most Influential Taste Makers of the past 15 Years, while the International Herald Tribune called his store in SoHo (NYC) "the best design store in the world".
London Design Festival 2011
'Industrial Revolution 2.0'
Sept. 17-25; Victoria & Albert Museum
Opening times: 10.00 to 17.45 daily 10.00 to 22.00 Fridays.
Entrance is free.
For further information, visit http://www.vam.ac.uk/content/articles/l/london-design-festival-2011-displays-and-installations.