3D Printing For The Royal Theatre of Madrid: Tomasz Dabert's Modern Armor
To keep old stories fresh, theaters try to combine both classical and modern elements into their plays and stage sceneries. It thus only seems logical that the Royal Theatre of Madrid would search for new ways to create and enhance their costumes. But what would you create if you were asked to build a set of modern 3D-printed armor for an opera? Especially as your very first 3D print ever?
Meet Tomasz Dabert, a communication design student at the School of Form in Poznań, Poland. During his studies, Tomasz developed a deep interest in 3D modeling and rendering, which soon became his passion.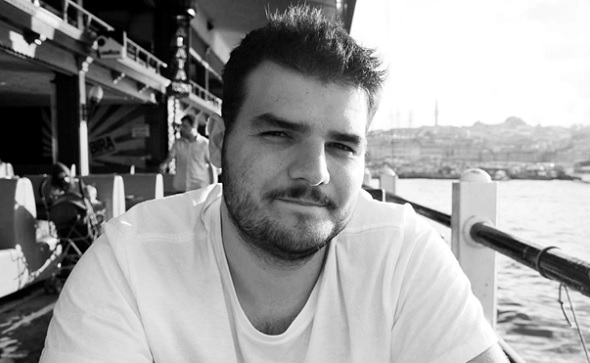 In his everyday life, Tomasz works on 3D models for architecture projects, product designs, and animation work and wants to broaden his portfolio even further to game design. His 3D models caught the attention of fashion and costume designer Wojciech Dziedzic, who envisioned one of his costumes for the Royal Theater of Madrid (Teatro Real de Madrid) to be 3D printed.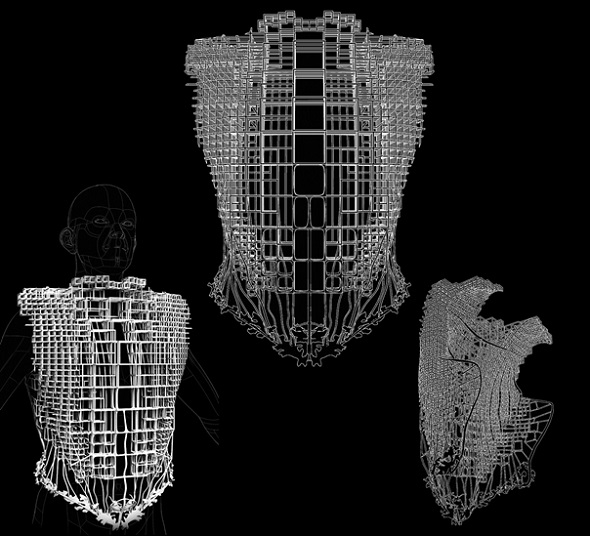 Even though Tomasz did not yet have experience with 3D printing, he took on the challenge and accepted the project. He started looking for information about the style of the theatre and made himself familiar with the theme of the play. His tasks were to 3D model and print an armor set for Wolfgang Rihm's "The Conquest of Mexico", an opera about the relationship between Native Americans and the Spanish Conquistadors. As added pressure, this Teatro Real production would mark the first full staging of the opera outside of Germany since Rihm first debuted it almost 25 years prior.
Tomasz's inspiration for the design of his 3D-printed armor was mainly influenced by three different sources:
First, he inspected original armor of the Spanish colonizers who began the first phase of the Spanish colonization of the Americas. He primarily focused on the main character of the opera, Hernán Cortés (1485–1547). Cortés led the expedition that brought large portions of mainland Mexico under Spanish rule and caused the fall of the Aztec Empire.
Second, Tomasz was inspired by the 3D-printed dresses from Iris van Herpen. A much more modern reference, they showed him the extent of 3D printed costumes that were possible.
The third and last source that had a big impact on his work was an architectural installation by Sou Fujimoto: a minimalist semi-transparent pavilion constructed out of fine steel bars.
The main idea behind Tomasz's design was to create an armor in which the silhouette remained a historical XV-century cuirass but was actually built out of modern pixel-like cubes. In addition to these design-related challenges, Tomasz had to make sure that Austrian actor Georg Nigl's movements wouldn't be hindered: "The most challenging constraint on my project was working on exact measurements of the actor. The 3D-printed armor had to be designed in a way that it would not hinder the wearer's movement, similarly to real life — [it had to be] well-fitted and personal­ized armor."
After gathering inspiration and reference images, Tomasz started working on his model. He started with hand-drawn sketches, which he then scanned and used as reference images while modeling: "I would recommend sketching to everyone. The models that I make are commonly based on blueprints, sketches, or references provided by the client. At this point, it is essential to understand what the client's exact expectations are, as it helps to avoid redundant work early on."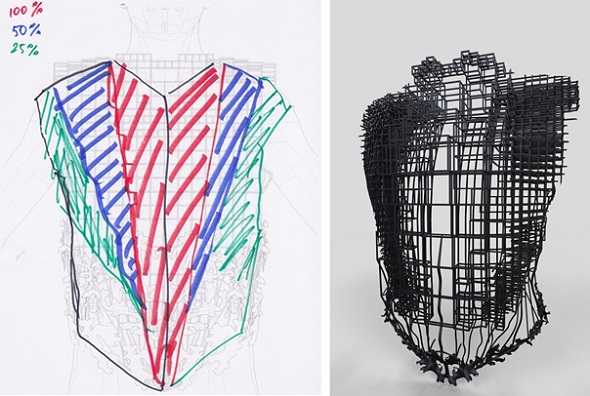 He then started to create a 3D model of the armor with the modeling software Rhino. He came across Rhino when he was struggling to make more organic and precise models but found himself limited by his previous software packages: "Rhino is great for beginners as well as advanced users since its interface is clearly structured. When modeling for 3D printing, it is crucial that the final model is watertight solid — the Boolean operation in Rhino works great for this."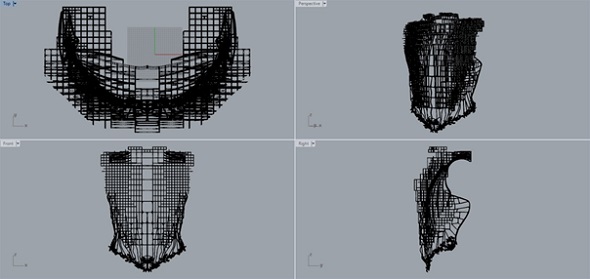 After the 3D model was complete, the only task that remained was to print the finished armor. Tomasz uploaded the file to i.materialise and ordered his 3D print in rubber-like material: "In the beginning, I wanted the armor to be printed in polyamide, but the i.materialise team suggested rubber-like material, which, in the end, proved to be great as the actor was able to move and sing much freer."
With the help of the technical staff of the Teatro Royal, it could finally be produced. It resulted not only in a beautiful and comfortable armor but also in a garment that succeeded in resisting all opera presentations.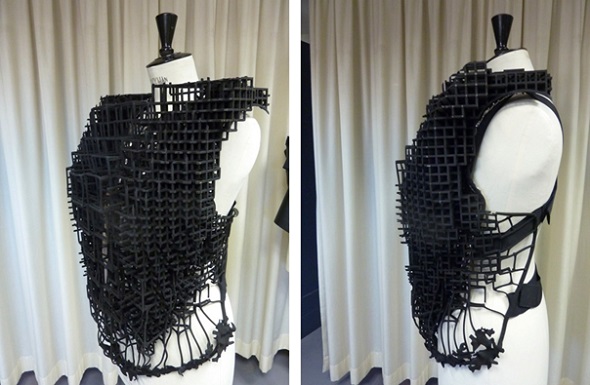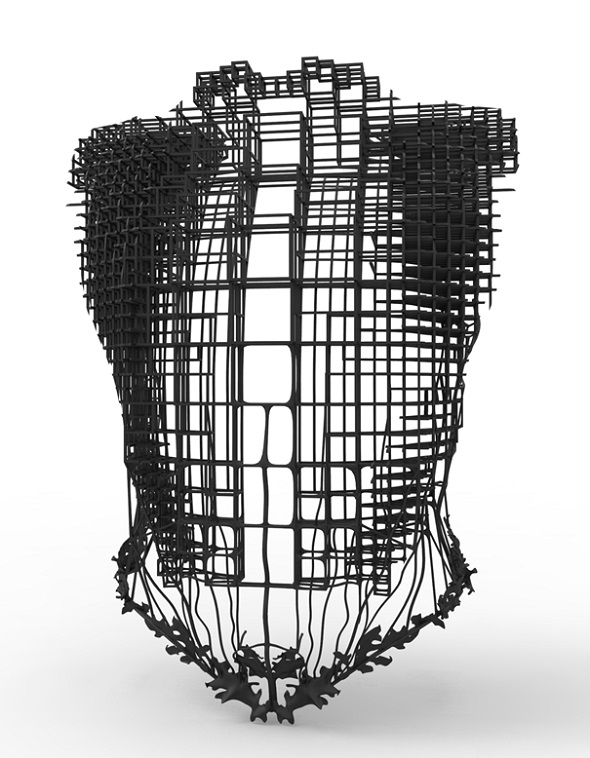 Tomasz told us that he is constantly trying to improve his 3D modeling skills further by attending webinars and online courses. Tomasz's latest project was a 3D model of a floating house designed by Pawel Dabrowski, and he is currently working on a board game that uses 3D-printed parts. If you want to see more of his work or get in touch with Tomasz, you can check out his Behance site.
Help us discover more great stories like these by posting them in our forum or tagging @imaterialise on Twitter! You might also be interested to read about Nils Anderssen, who used our service to 3D print a perfect replica of a 6th-century sword for a museum.
Recommended Articles