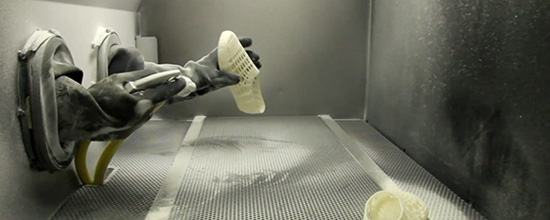 3D Printed Shoes, Inside and Out
by Yui Takahara | June 3, 2014
With 3D Printing technologies advancing day-by-day, creating a one-of-a-kind wearable product has become easier than ever. Today we'd like to introduce you to some perfectly personalized 3D Printed items made for walking. Read more to find out about the "next step" in 3D Printing.

Customized Shoes by Frederik Bussels
Autodesk's 123D Catch turns ordinary photos into extraordinary 3D models. All you have to do is to capture 20–40 sequential photos of a stationary subject then upload your photos to the Autodesk cloud where they are converted into realistic 3D models. Although this application is useful for turning 2D pictures into 3D figures and sculptures, there are many more things you can create using 123D Catch, even customized shoes!
The shoes shown above were created based on pictures of a foot that were converted into a 3D model using 123D Catch. 3D modeler Frederik Bussels from Belgian design studio Visualize-to.be designed the shoe shape to wrap around the foot model and printed the shoes in a rubber-like material, making each step comfortable.
Using the power of 3D Printing, Frederik has also helped turn other great shoe design ideas into reality. In collaboration with design student Katrien Herdewyn, Frederik converted her sketch into a 3D model, which was then 3D Printed at i.materialise. The resulting shoes were nominated for the MUUSE x Vogue Talents Young Vision Accessories Award 2014!
3D Printed Insoles by a new Joint Venture "RSPrint Powered by Materialise"
But don't forget that we're printing shoes "inside and out." Our parent company Materialise has just launched a joint venture with RSscan International, an expert in gait analysis, called "RSPrint Powered by Materialise." By combining Materialise's expertise in 3D Printing and design automation with RSscan's leading dynamic measurement footscan solutions, RSPrint will create the world's first dynamic 3D printed insoles, customized to truly support the every move of an individual.
First, a trained specialist will take a dynamic scan of your gait using the RSscan Footscan© system. The specialist can then analyze your footprint to see the exact locations and in which direction you need extra support. Based on the specialist's analysis, a design is generated, which is sent to Materialise.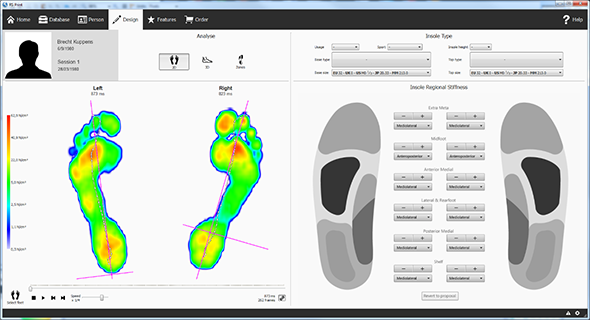 Materialise "engineers" this design into a manufacturable part, which is then 3D Printed. Once printed, a cushioning layer is mounted on top to finish the insole – now perfectly customized according to your movement and where you apply pressure when you walk.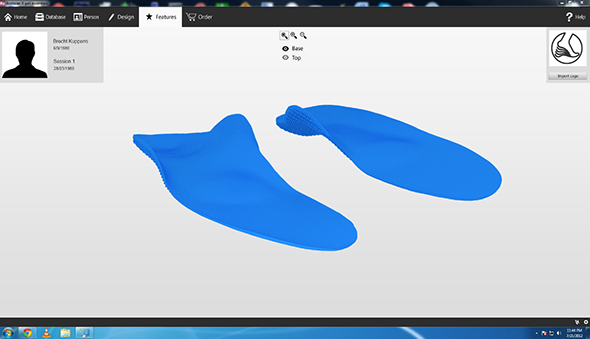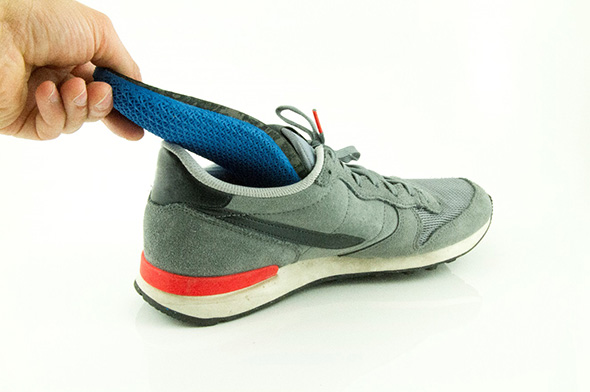 So whether you're a fashionista looking for experimental piece or a runner in need of customized support, 3D Printing can be the "next step" in your quest for a one-of-a-kind piece perfect for your feet!