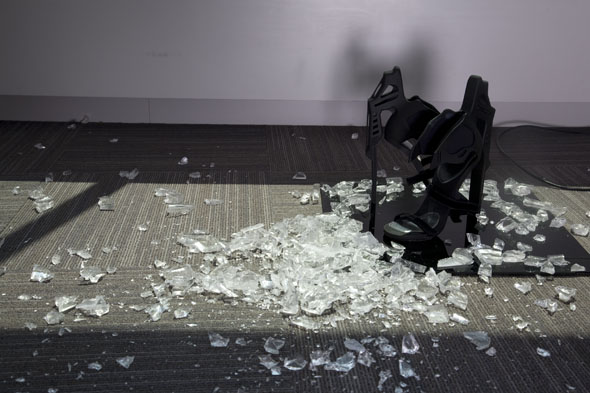 3D printed shoes hit the catwalk of the Royal Academy of Fashion
3D printing is on the way to conquer the catwalks again. This time it's not Iris van Herpen, but  Pierre Renaux, a master student at the Royal Academy of Fashion in Antwerp, to push the 3D printing revolution forward in fashion.  
Pierre Renaux just opened the fashion show in Antwerp with his collection. All the shoes in the collection are 3D printed (and fabulous).
Pierre: "The concept for that shoe is a classical reflection upon organic and mechanic, and how to achieve a symbiosis of the two.
My research led me to the disease known as ostheoporosis, which occurs when the body gets older and the bone density is reduced, causing more risks of fractures. I imagined that, in a way, women were becoming little by little empty of matter with age, which i find very poetic."
"Also, the shape of the shoe itself, with those tendons and tensions, was probably subconsciously inspired by the cranes and roadwork right by my window in Antwerp."
The shoes are featured in a photoshoot of the Show Off magazine and for those of you who want to see the real thing: The shoes will be bought by the Momu (Fashion Museum in Antwerp) as a part of their archive and will be exhibited for the whole summer in the museum in Antwerp!