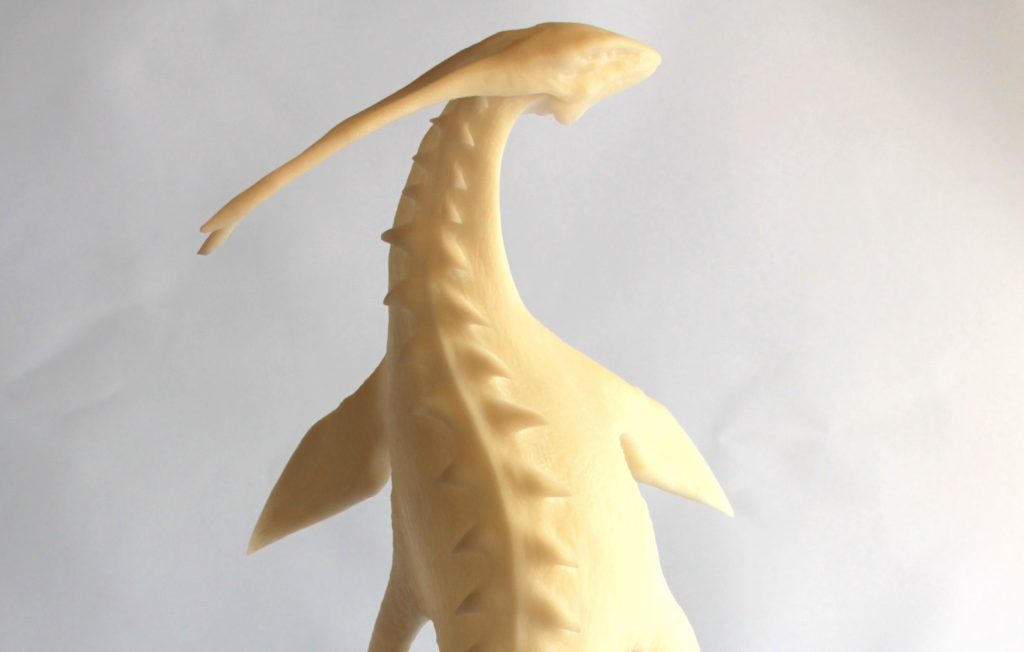 Irish Digital Art Student Brings a Sea Monster to Life – With 3D Printing
Sea monsters exist – at least in 3D-printed form. Meet Amy Doran, the designer of a stunning sea creature that was made with a mix of clay sculpting, 3D scanning, 3D modeling and printing with i.materialise's biggest resin printers.

Meet Amy Doran, the designer behind the sea creature
Amy Doran is a graduate of 3D Design, Model Making and Digital Art from the National Film School at I.A.D.T in Dublin, Ireland. She is currently working as a graphic artist for an environmental consultancy firm called MacroWorks, where she specializes in the production of photomontages for landscape and visual impact assessments in relation to large infrastructural projects.
What's so remarkable about her design is that she had no knowledge of 3D modeling software or 3D printing before college: "I came from an all-girls school where we never practiced using computers or technical designs so I was captivated when we were taught how to design and make digital models in college. I love learning about new materials and practices, both physical and digital and this led me to experiment with 3D printing."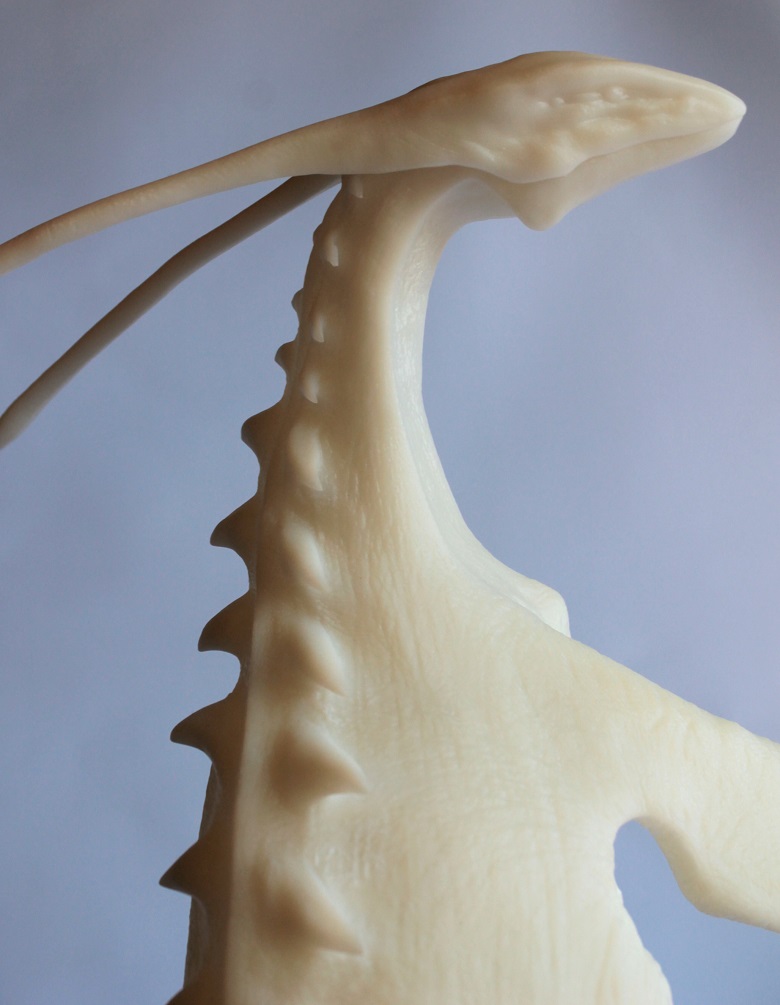 The sea monster project – inspired by Avatar
Amy's 3D-printed monster comes from the 3D concept model of an alien sea creature designed specifically for James Cameron's second Avatar film. It is her largest 3D print to date, standing 55 cm (22 inches) from head to tail. The 3D print was a part of her final project for college and while the entire project lasted 15 weeks, the 3D print from concept to production took approximately 6 weeks to make.
Since its completion, her 3D print has already been featured in several exhibitions such as the I.A.D.T Graduate Exhibition in Dublin, the New Blades Graduate Exhibition in London, and the Exhibition by Emerging Artists 2016 in the Courthouse Arts Centre in Co. Wicklow, Ireland.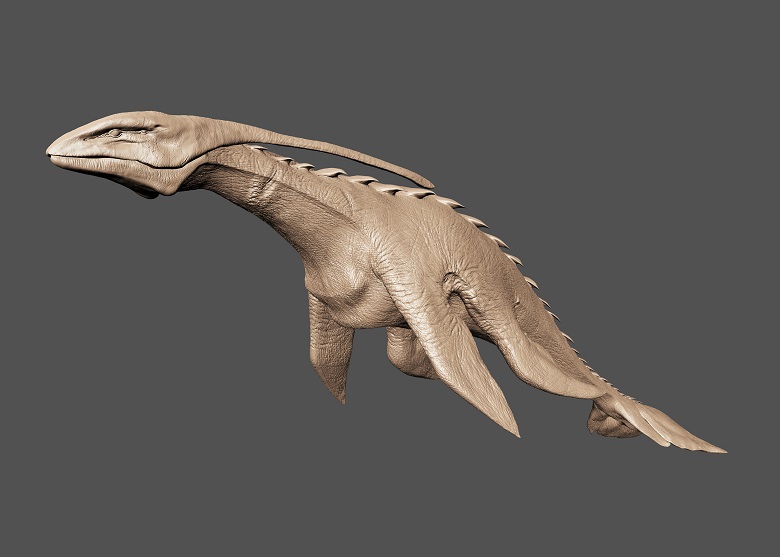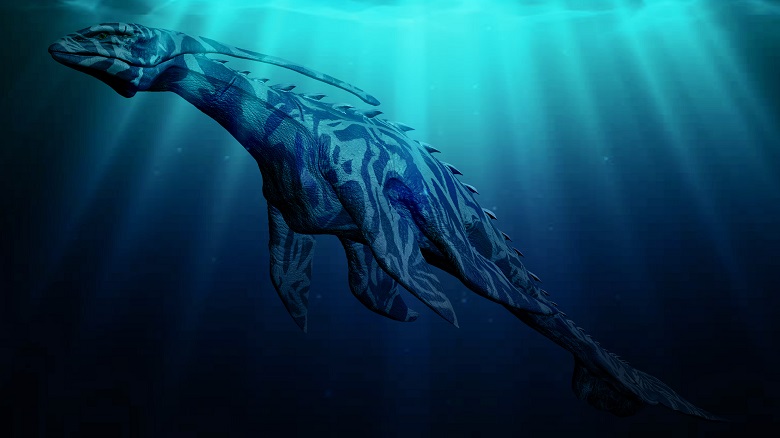 From idea to 3D printed reality
Besides creating a beautiful sculpture, Amy also created this design because she wanted to gain knowledge and experience in an area which she was unfamiliar with: "I wanted to be challenged and I wanted to go beyond creating a small 3D print which was required as part of my college brief."
Amy built her model using a mix of clay sculpting, 3D scanning, 3D modeling (in 3DS Max) and 3D texturing (in Mudbox) and printed the final object with i.materialise's online 3D printing service.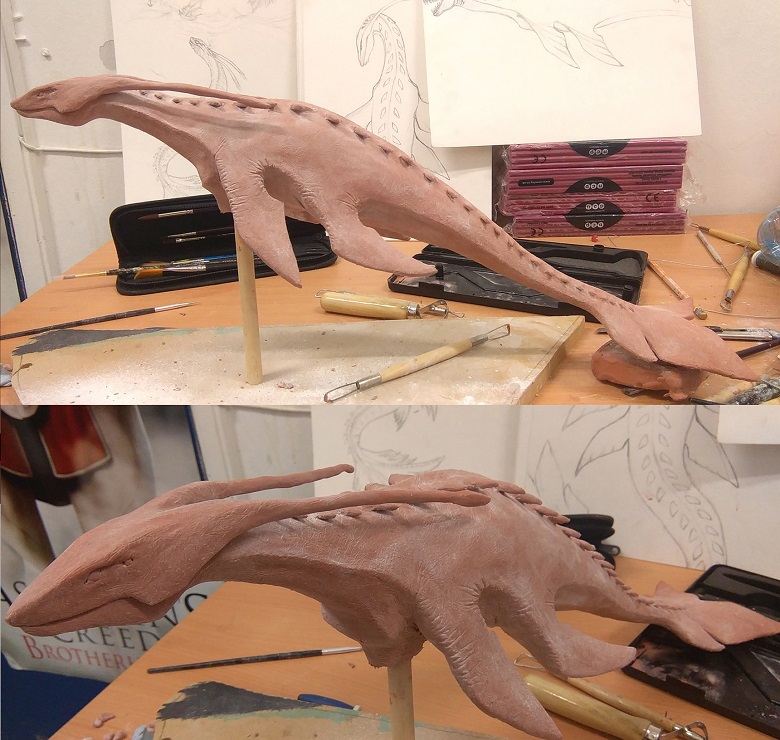 Since we're talking about a large-scale and highly detailed 3D print, Amy noticed that our Mammoth Resin would be the perfect fit: "I chose Mammoth Resin as my material because it had the largest printing bed I could find and it was an affordable price for the size of the 3D print that I wanted to create. It also has an excellent amount of detail and the sculpture is very light. The biggest challenge in the design process was finding a company which would print my sea creature in one whole part. There would be nowhere to hide the seam lines in my model if it was separated into parts, it is not like a humanoid character where you can hide seamlines under clothes."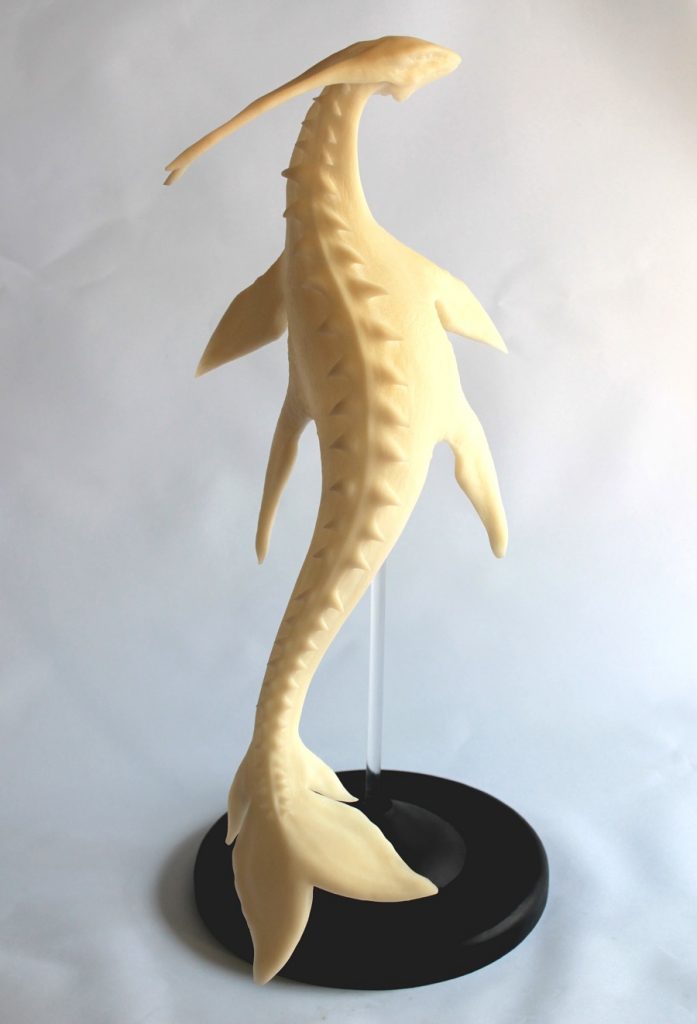 Since Mammoth Resin also features very smooth surfaces, the 3D print didn't require any additional post-processing steps: "As for post finishing, I currently had it on display, untouched in its raw form and mounted on an acrylic rod attached to a handmade base."
Amy told us that 3D printing adds a huge amount of value to her work as it is a physical representation of her design rather than just being a pretty picture on a screen: "It gives a sense of reality to the project, especially when audiences are so used to viewing 3D digital models on screen."
If you want to learn more about this project be sure to visit Amy's website or contact her here. Interested in getting a high-quality 3D print yourself? Simply upload your 3D file here, chose from our large selection of 3D printing materials, and let us take care of printing your object on our professional 3D printers.
Recommended Articles