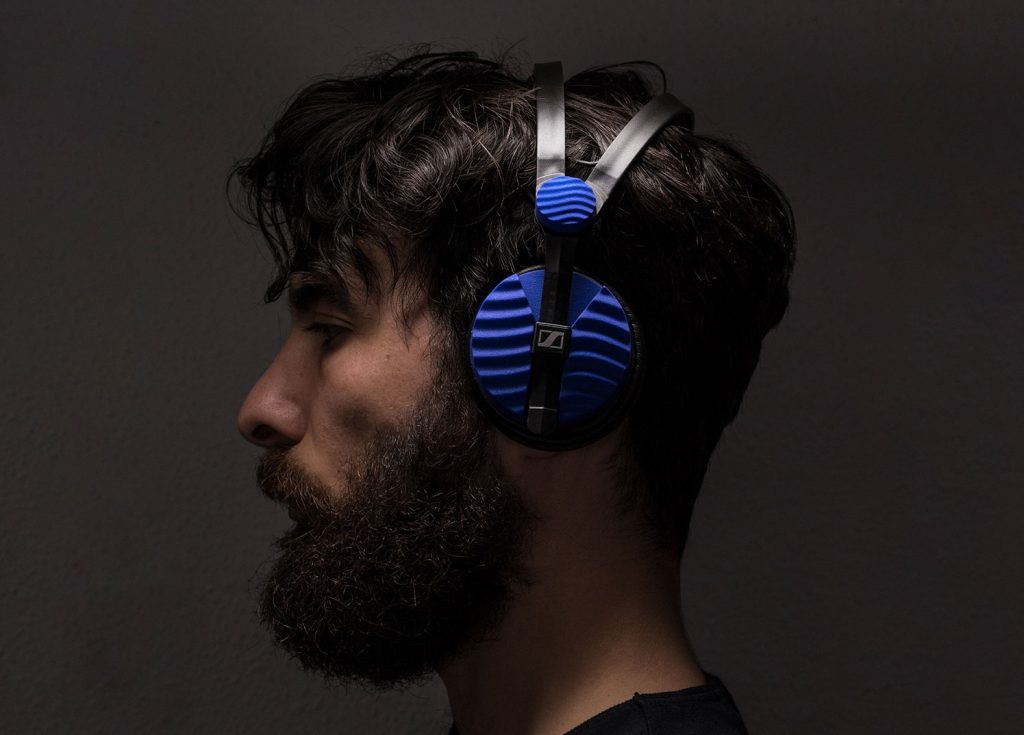 Going Loco With Customized Headphones
Industrial designer Jose Cunyat took his passion for music and 3D printing to create unique versions of the Sennheiser HD25 headphones, later starting up his own company — LOCONOISE.
He loved the technical features of the classic DJ headset and began to create add-ons that would enhance it with unique shapes, colors, logos, and technical features.
"It all happened very organically," according to Jose. "I began 3D printing parts for the headphones and got some enthusiastic responses from a few friends. I thought that other Sennheiser fans would also be interested, and so I launched my own business to reach people around the world."
He started with ten designs that people could further personalize directly on his website. And the easiest way to make the parts? Through i.materialise. "In my day job I had used 3D printing for many projects and worked with many service bureaus. i.materialise made the most sense for my new company because it's easy to use. You simply upload the design and immediately see the delivery date. It's a straightforward, hassle-free service."
Plus, because orders through i.materialise can be shipped around the world, it gave Jose the opportunity to go international: "Working with i.materialise gave me the idea to expand my business globally. Because it is possible to reach people everywhere, I opened up my frame of mind to offer this not only locally, as I would have done if I 3D printed through a provider nearby."
Customization At Its Finest
Because of the freedom of design offered with 3D printing, Jose is able to create a wide offering for users to configure. The designs include a wide variety of colors in forms such as waves, star shapes, smooth edges, and hard angles. Customers can even emboss or deboss words or logos into the add-ons.
Or, for users who are looking for something beyond the ten looks offered on LOCONOISE website, they can get in touch with the company directly for a completely unique look designed from scratch.
Customization for LOCONOISE is not only about aesthetic features, but also technical improvements. All LOCONOISE parts offer greater sound isolation, and there are even more possibilities available. For example, you can exchange drivers from the HD25 and the light version. Plus, Jose is working on even more improvements, like making headphones sound more balanced.
LOCONOISE offers ten designs that can further be customized. At the moment Jose is not only printing final headphone accessories through i.materialise, but is even developing prototypes through the platform to make mods on other headphones for the hi-fi market.
Stay tuned for more coming from Jose!
Are you ready to launch your business using 3D printing? Upload your model today!
Stay up to date with all things i.materialise by subscribing to our newsletter.