Gear Up With 3D Printed Aluminum
Once again we're proud to announce a new member of our growing family of 3D printing materials. After offering 3D printing in steel, titanium, and even wood, we are now excited to announce the official trial of a new 3D printed metal that is perfect for strong & light parts: 3D printed aluminum. Let's take a closer look!
Introducing 3D Printed Aluminum
Today, for the first time ever, you have the chance to get your design 3D printed in aluminum right here at i.materialise.com! 3D printed aluminum is known to be great for producing strong, light and precise end-use metal parts.
Examples of Aluminum 3D Prints
Aluminum can be used a variety of objects including functional parts, spare parts, and jewelry. 3D printed aluminum looks somewhat more matte and features slightly rougher surfaces than traditionally milled aluminum.
The following images will give you a better understanding of the feel and look of 3D printed aluminum – sometimes pictures are worth a thousand words.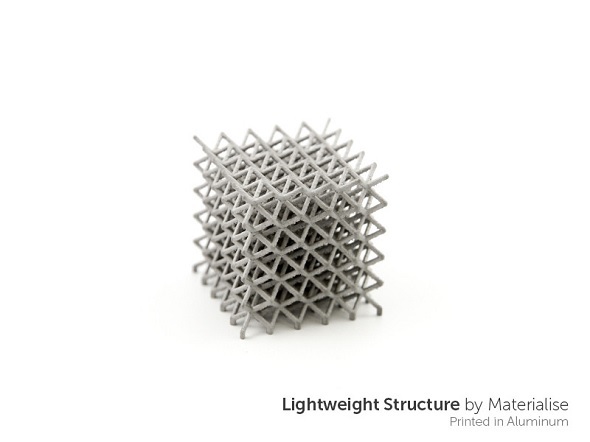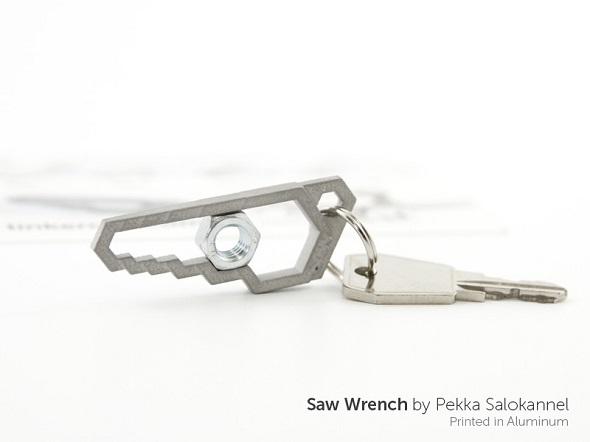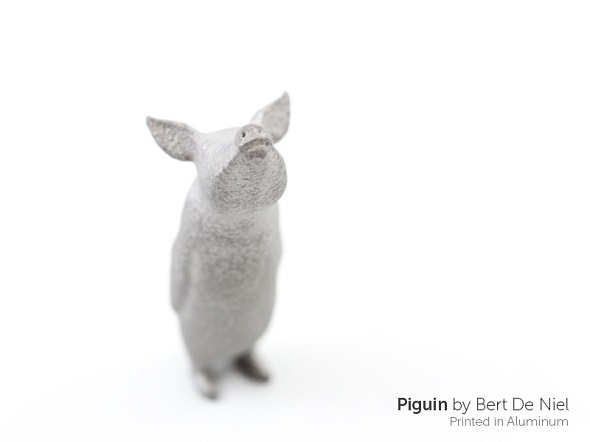 The Technology behind Aluminum 3D Printing
The technique used to build your design with aluminum is direct metal laser sintering (DMLS). This means that a fine metal powder is used to build your model layer by layer.
Here is how it works: The roller of the 3D printer spreads out a very fine layer of aluminum powder. A laser beam then sinters and solidifies the areas that are part of your design. After this, a new layer of powder is rolled out and sintered at the correct spots.
Once the process is done, your intact model is lifted from the powder bed. If your model needs support structures to keep the model structurally sound or to support it while the 3D printer builds it, we will manually remove the aluminum support structures after the printing process.
Main Design Tips for Aluminum
Very small levels of detail (as small as 0.25 mm) are possible when you print in aluminum.
For aluminum, the minimum wall thickness you can use is only 0.5 mm for small surfaces! If you plan on making larger sections, the wall thickness should be increased to 1 mm.
We can print your object in aluminum up to a maximum size of 250 x 250 x 295 mm.
The technology used for 3D printing aluminum delivers a high dimensional accuracy. The general tolerance of the material we offer is 2%.
You can read all of our design tips for aluminum including examples, graphics and detailed explanation in our Design Guide.
Are you ready to give our newest material a try? Make sure you check out our material page about aluminum to learn more about it. Upload your model here to order your 3D printed aluminum item today, or visit this page to compare it with the 20 other 3D printing materials we offer.