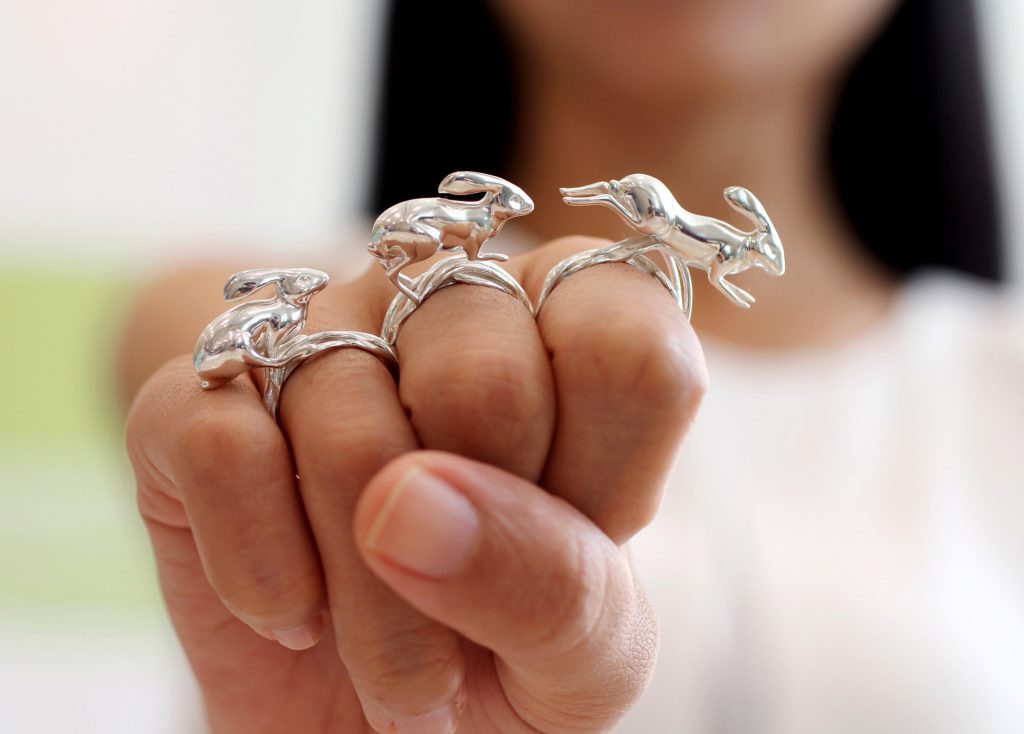 3D Print in Silver Now at a Lower Price
by Aura | October 19, 2017
All that glitters is not gold…because today we're focusing on silver! This is one of the materials you can use to 3D print your ideas, and is one of the most beloved metals for jewelry designs. And from now on, you can bring your design to life in silver at an even better price, especially on high-volume orders for 3D printing in silver.
With this better reduction, the more copies you order of the same model, the lower the price per unit will be. This is not a temporary discount, but a permanent price drop that's even more remarkable for orders of 10 prints or more of the same model.
Ideal for jewelry designers
The exact reduction will vary for each model, according to its finish, size and weight. While all orders might receive a discount, bigger orders of the same model, especially small pieces, might benefit more. That's why this new price is a great opportunity for jewelry designers and business owners who want to 3D print their creations.
To know exactly how much your order will cost, upload your model to our platform and choose how many you want to print. It's that easy!
Let's test this out with a ring that we would like to print with a high-gloss finish.
The price for one ring is €45.90, but the price per ring drops to €41.80when we print 10.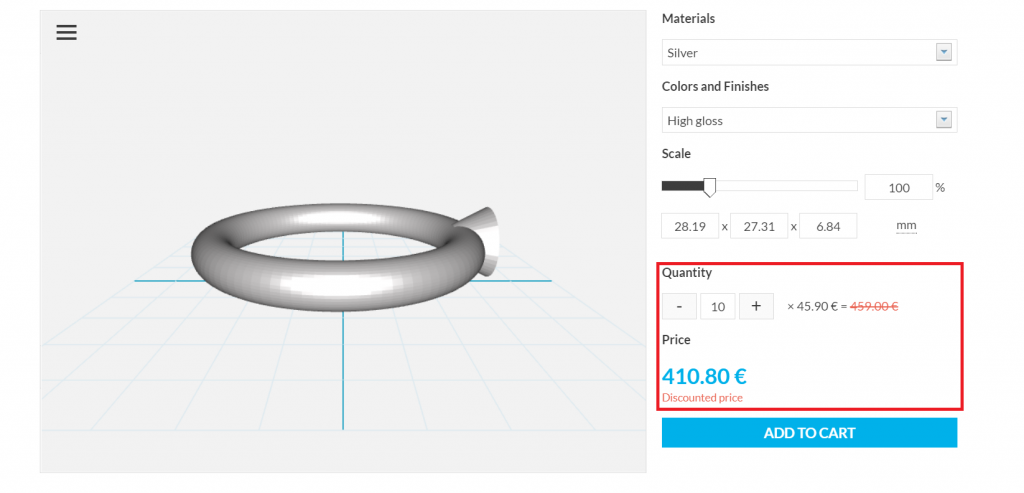 Let's see what happens if we want to print even more rings.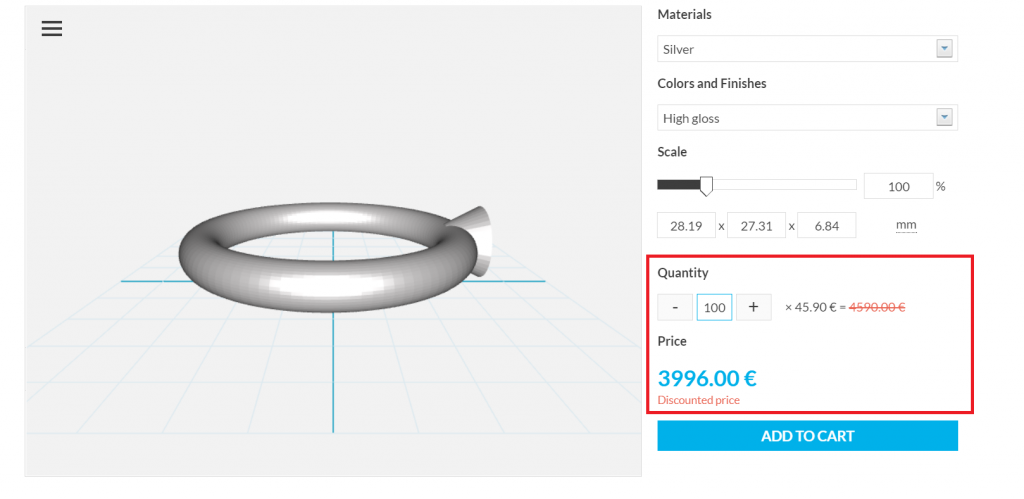 The unit price decreases even more if we print 100 pieces. So, the more pieces you order, the higher will be the discount.
As you can see on the next screenshot, ordering more than 100 pieces is where the discount really kicks in, with a 16% reduction from the original price per unit.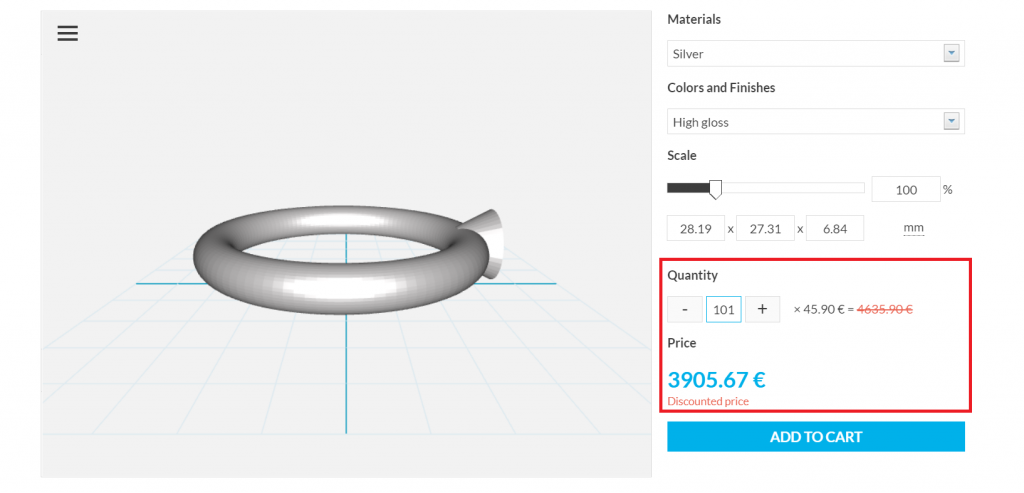 One metal, five finishes
In case you need even more reasons to love silver, we can tell you that it is the perfect metal to get creative. We have five different finishes available for silver, which means you have lots of options to get the look you want for your 3D designs.
Gloss: a shiny look with a high-level of detail. The surfaces are left uneven and smooth. For this finish, silver models are post-processed in a magnetic tumbler.
High-gloss: the most smooth and shiny finish. Thanks to hand-polishing after printing, the model has less detailed, but more sparkle.
Antique: a distressed look to make the object appear aged. After an oxidation process, the elevated surfaces are polished by hand to make each piece unique. The surface is left with darker and dimmer tones.
Satin: a duller finish that is treated with a wire brush to give models an effect of super-fine lines on the surface.
Sandblasted: for a smooth, matt look
This price reduction is a good reason to start using 3D printing for your jewelry business, a smart option for jewelry artists and designers. Check out these outstanding silver 3D prints to get inspiration for your designs.
If you're new to 3D printing jewelry, carefully read our Design Guides to get the best print possible.
We also shared some ideas about the best software for 3D modeling jewelry designs for those looking for the perfect match for their creative process.
When your designs are ready, all you need to do is upload your models to get an excellent price for 3D-printed jewelry.
Featured image: Running Rabbit Ring by Vulcan Jewelry. High gloss finish. © Agnes Fong