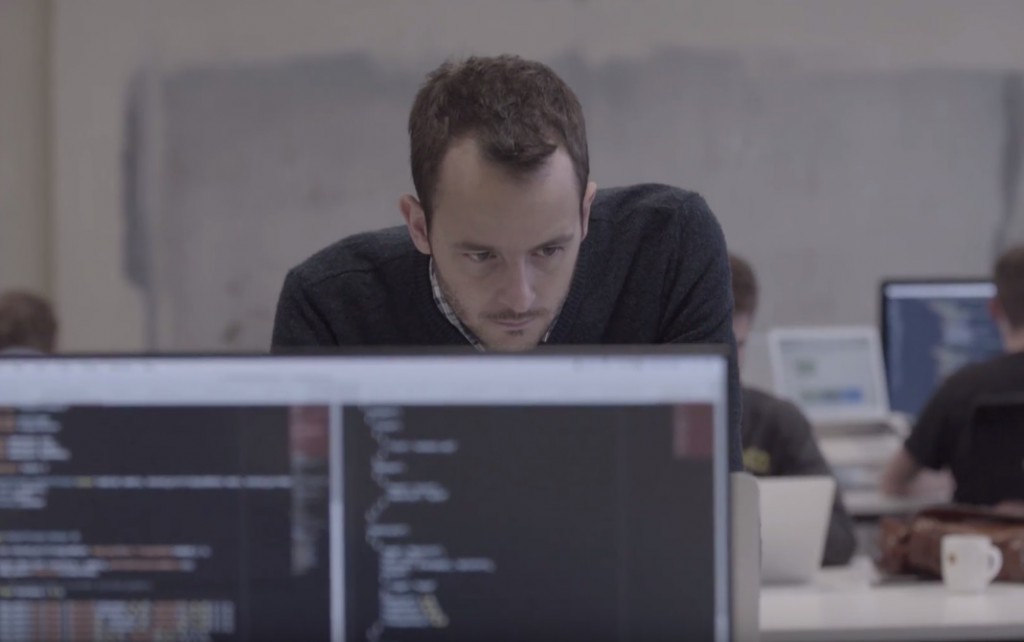 Designer Portrait: 3D Customization Start-Up Twikit Uses 3D Printing to Make Personalized Products Come to Life
by Fabian | September 19, 2016
Martijn Joris, co-founder of the Antwerp-based startup Twikit, has a passion for 3D creation, making, and 3D printing. His company is pioneering a new way of customizing digital production and is rapidly carving its place in the 3D printing world. Twikit builds 3D customization tools for brands, retailers and designers that allow consumers to create their own unique products and bring them to life with 3D printing. We met up with this visionary entrepreneur to learn more about the passion that drives him and to see first-hand how new, cutting-edge apps are developed in his co-working space.
Twikit is all about bringing customization tools to brands and retailers. This way, users have the possibility to personalize and co-design truly unique products. Their portfolio includes customizable apps for jewelry items, home décor items, business gifts, shavers, and fashion items to only name a few. Since their launch in 2012 Twikit has grown a lot in size and collaborated with renowned jewelry and fashion designers as well as retail chains such as Auchan and Veritas.
What may sound a bit abstract at first can be visualized nicely with some concrete examples. With the 3D Trophy Factory, Joris's team created an app that lets users create personalized trophies. After all, what's a trophy without stating the names of the event and the lucky winner? On their website (see screenshot below), users can choose from different base designs and tweak their trophy in size, color, and text.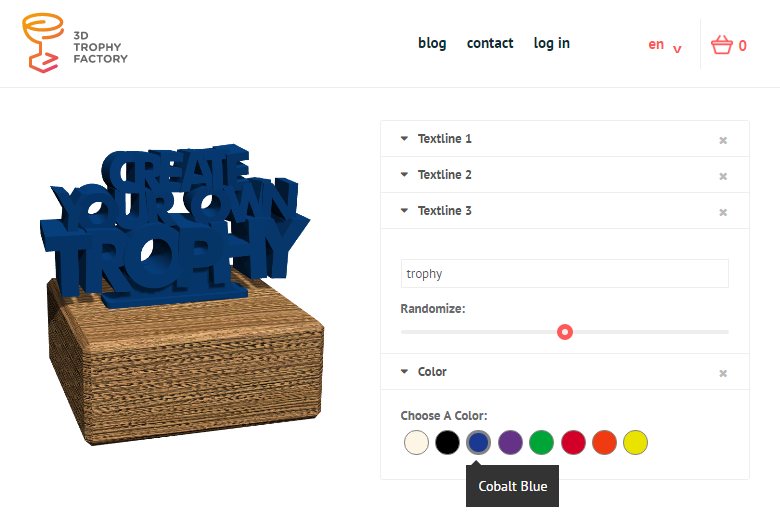 Another great example is customizable jewelry. Twikit developed an easy-to-use website that lets users personalize jewelry created by the renowned designer Anne Zellien. For example, you can create a bracelet with your initials in the material of your choice.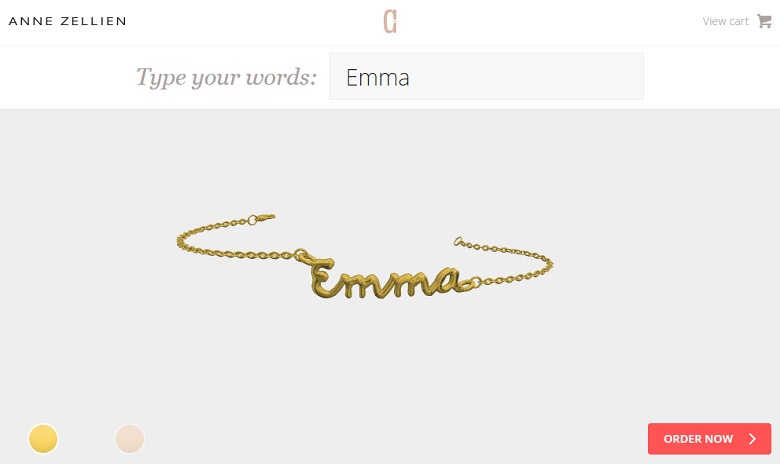 Since all products are truly unique, it's only logical that Twikit needs a production partner that can produce mass-customized items. And that's where our online 3D printing service comes into play. Via an API, orders from Twikit are directly forwarded to i.materialise's 3D printing factory and shipped out to the end user in Twikit's branded packaging. It's a fast, smart and truly unique production chain between two technology partners.
In the future Twikit will continue to create apps and a website that add value to brands and their users, and that make tweaking an object both fun and easy. Whether it's headphones, cases or any other consumer products, Joris has already given us a heads up that "a lot of things are still to come."