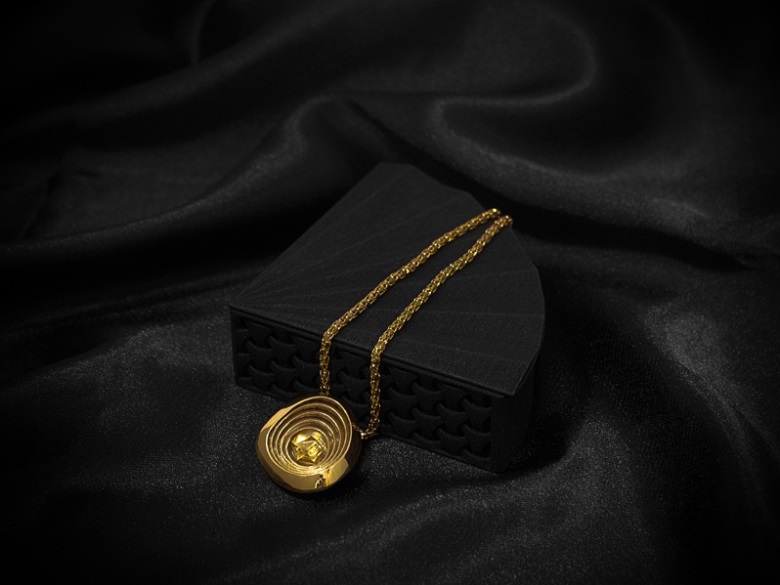 Zen Garden
Description
Inspired by Japanese Zen gardens and Zen philosophies, the Zen Garden pendant is an abstract representation of "Karesansui" (Japanese rock garden). The geometrical sand "water" ripple of Zen garden is warped into organic-shaped concentric shells while the organic garden rock is warped into a faceted geometry. It is believed that through Zen meditation, one could discover the true meaning of life and one would change his/her perspective towards life and the universe. Original design by Eugene & Emrys.
Available in:
- 18K gold-plated brass
- High gloss sterling silver
- 14K solid yellow gold
- 14K solid white gold
- 14K solid red gold
* Chain and box are not included.
Eugene and Emrys