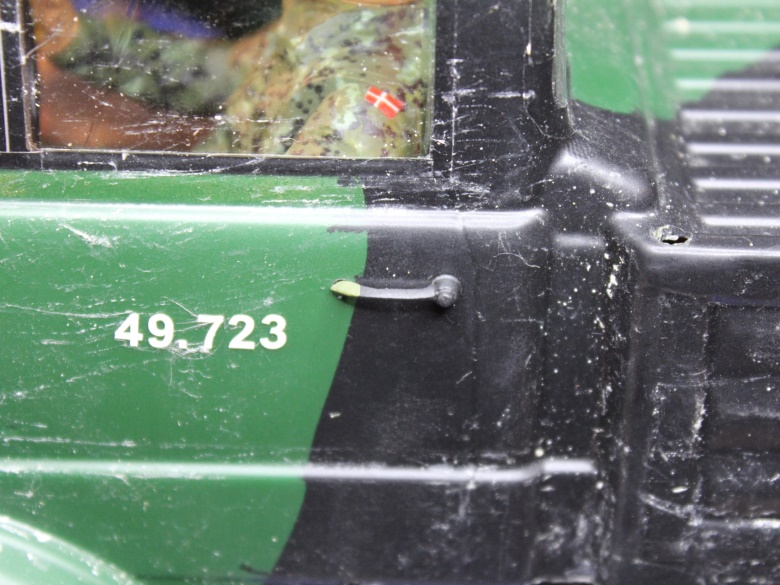 Paint and installation complete

Description
Two door handles for TAMIYA UNIMOG U900 polycarbonate body.
The connector between the two door handles will need to be removed and the handles filed to shape and painted to match the colour of your UNIMOG. Do not remove the pins from the inside of the handles. These are used for mounting the handles on the body (See pictures)
Use a small drill (0.8mm or so) and a reamer to make the holes in the UNIMOG body. Pins are about 1.9mm so just using a 2mm drill could probably also work.
See also my home page here: heliblog.moller-ilsoe.dk/#post516
Jørgen Ilsøe-Lassen