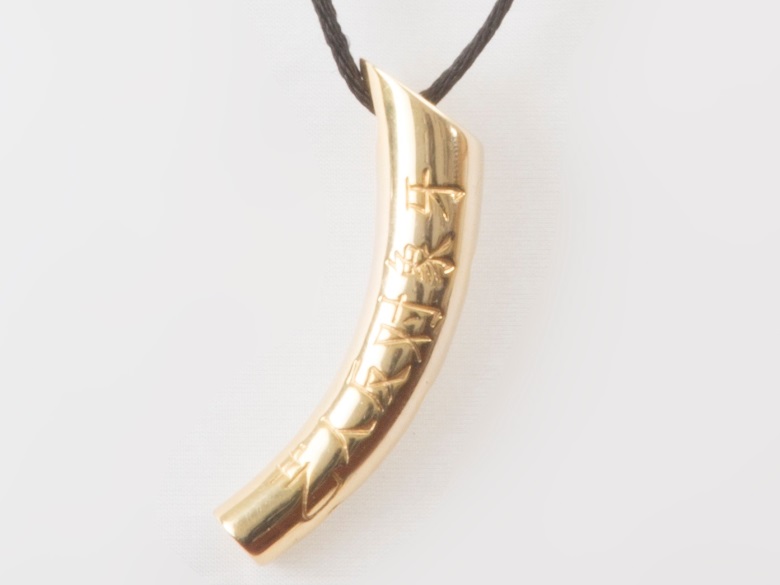 Tusk Pendant (5.1cm length, 2cm total height, 1.1 cm maximum width)
Description
A beautiful tusk pendant. Designer Miss Elle Anyoux was inspired by the elephant tusk which she saw as symbolising the brave spirit of the majestic animal we all love so much.
Artists Against Ivory
Artists Against Ivory is a vibrant fund raising initiative with the purpose of 'Helping elephants live forever'. It is our ambition to create a powerful voice for elephants through art and education and our mission is to: Educate people about the ivory trade and raise funds for institutions on the forefront of reducing the ivory trade. When you wear the latest fashion trends from Artists Against Ivory you help create that powerful voice for the elephants. We work with artists who create exquisite wearable art to celebrate the majesty of the elephant and also make a profound statement against the ivory trade.