by Micah Ganske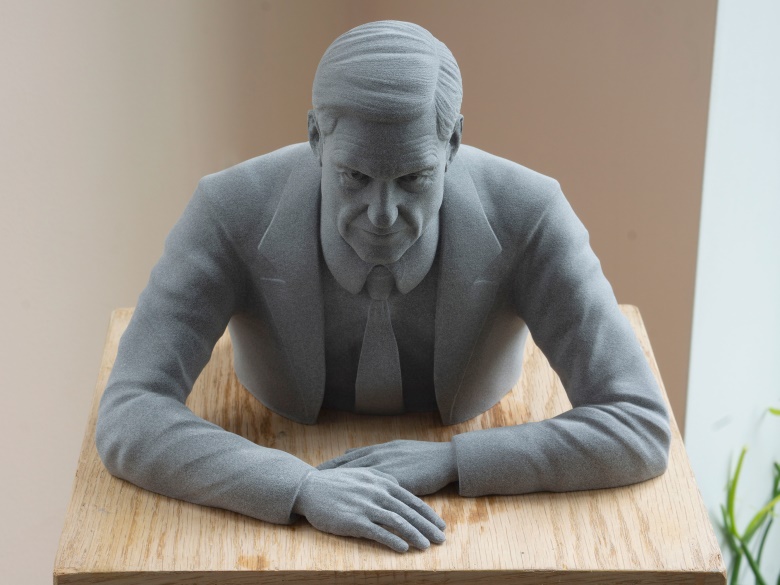 Description
I'm supposed to be working, but I take a break to check the news. It's depressing. When will this madness end? Then I look down at my Robert Mueller Desk Companion and it makes me feel a little better knowing he's out there. Then he keeps looking at me... and looking at me...
His stern gaze seems to say, "Don't you have work to do? What have you done for your country today?"
I close my news tab and get back to work.
Pricing Breakdown for Full Transparency:
Basic printing cost*: $237.97(natural grey) $241.47(dyed black)

Donation to the ACLU: $30.00

Tip for the artist: $10
*You get a discount with i.Materialise based on how many you order at once, so you can save a few bucks if you want to buy a few for friends and family.
Micah Ganske
I'm an artist and I like to make stuff that I can share through the magic of technology! Learn more at www.micahbot.com