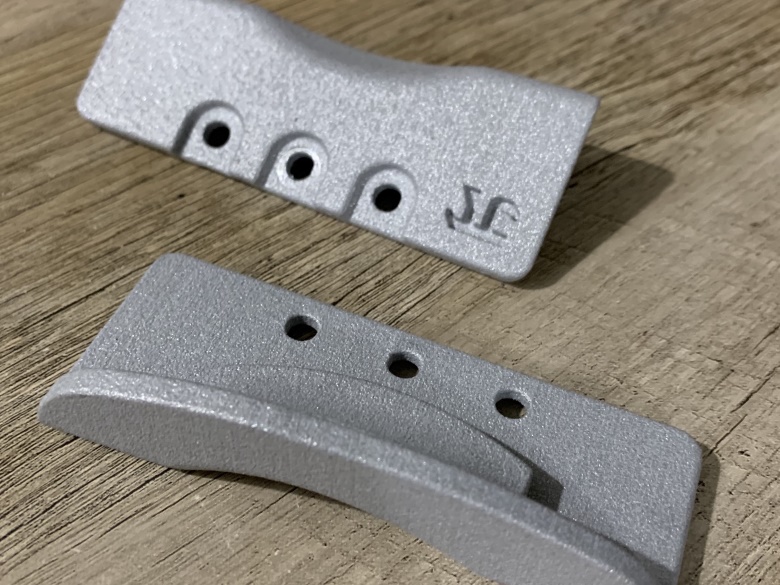 Description
New replacement BS plates for Remz boots. These will fit all style and sizes.
Material options:
-Alumide is a combination of hard wearing polyamide plastic(similar to nylon) and sintered aluminum powder for a strong plastic/metal hyrid.

This material is fast and long lasting on all obstacles including metal coping and concrete ledges.
-Polyamide is similar to nylon, it's durable and slides well on any obstacle and will feel more like traditional grind parts.
Justin Thursday Fuelling
Upgraded replacement parts for aggressive inline skates.