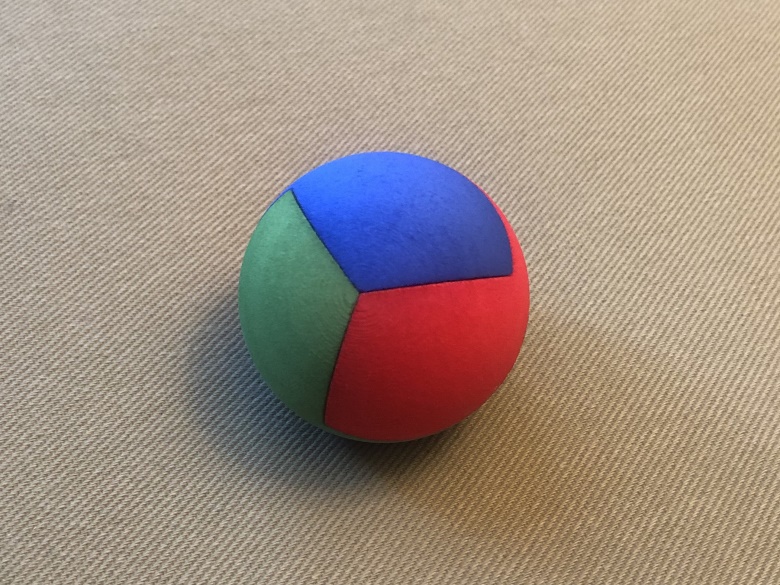 Description
This is a spherical version of Viktor Genel's "ReCube" coordinate motion puzzle (also for sale on my i.materialise store). I think this is one of his best designs and he has given me permission to reproduce it here.
Viktor has a website and for more information about ReCube, see his blog posts:

http://viktorg.com/wordpress1/2012/06/17/13-recube/

http://viktorg.com/wordpress1/2011/09/26/10-tricube-or-forward-to-past/
The puzzle consists of three identical pieces that slide together simultaneously to form a sphere, similarly to the Venn Puzzle. It's not super hard but I think it looks terrific.
Remember that you will need to buy three pieces (in whatever colors you like) to make a full puzzle.
Pyrigan & Company
For the most part, I design and make high tolerance mechanical puzzles in aluminum, brass, and steel. You can read about them on my website (https://pyrigan.com). But I also enjoy solving other people's puzzles and when I find one that I think will come out reasonably well when 3D printed, I create an .STL file and try it out. If it's a success and the designer gives me permission, I'll add the puzzle here.