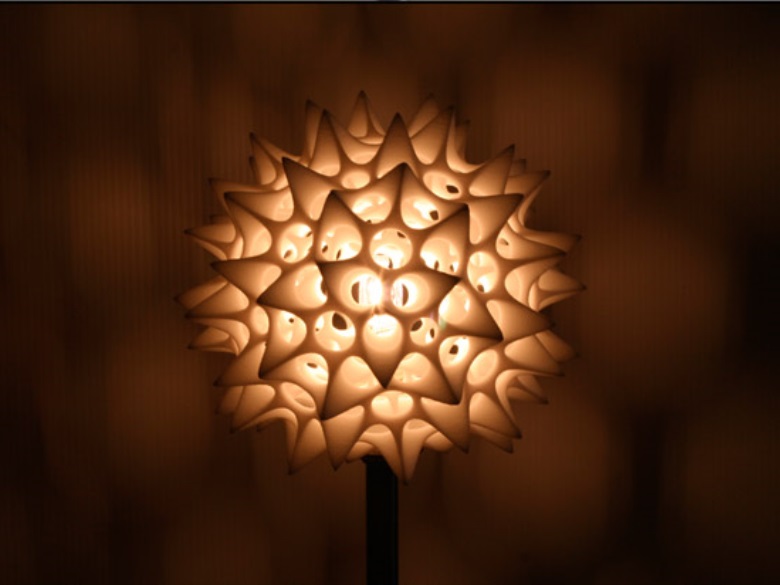 Description
Inspired by images of the microscopic world, Radiolarian Lamp takes its shape after the intricate mineral skeletons of radiolarian, found as plankton throughout the ocean. By taking a procedural modeling approach with modification processes to regular polyhedra or geometric solids, I seek to make the connection between technology, mathematics and nature, and to find beauty by looking closer.
The lamp comes complete with lamp base, light and dimmer. You can choose between a US or European plug.
Fung Kwok Pan
Fung Kwok Pan's work is an exploration of forms in various degrees. It is striving towards an equilibrium between the properties of material and structural integrity in relation to human perceptions and functions. As such, his design processes ranges widely from building and experimenting with actual materials, referencing, juxtaposing and challenging typologies, to observing human behavior. It is by treading on these boundaries with failures in between that his works come into meaningful existence.