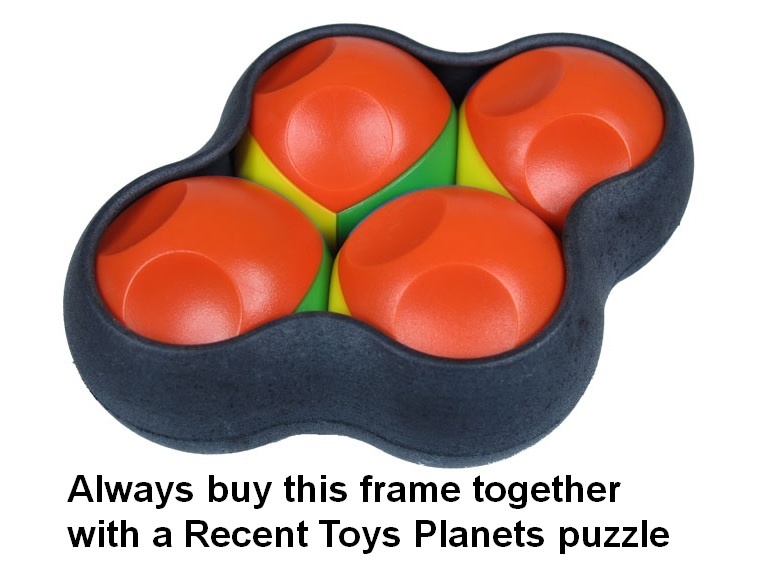 Description
CAUTION: This model is only the frame. Please buy also a Planets puzzle and put its four balls into this frame.

Planets Diamond is a flat version of the Planets puzzle, produced by Recent Toys. The goal of Planets Diamond is the same as for Planets, namely turn the balls and scramble the puzzle, and then try to solve it. This puzzle uses four spheres of the original Planets puzzle. Each sphere has six "craters" that match with adjacent spheres. A ball can rotate in one ore more directs when it is not blocked by adjacent balls.

Watch the YouTube video.

Read more at the Twisty Puzzles Forum.

Please order a 3D-printed do-it-yourself puzzle kit from iMaterialise at this page, together with a Planets puzzle. Contact Oskar if you have any further questions.
Oskar van Deventer
Oskar Puzzles offers mechanical puzzles and objects that can only exist thanks to 3D printing technologies. All designed by M.Oskar van Deventer.