by Eike Schling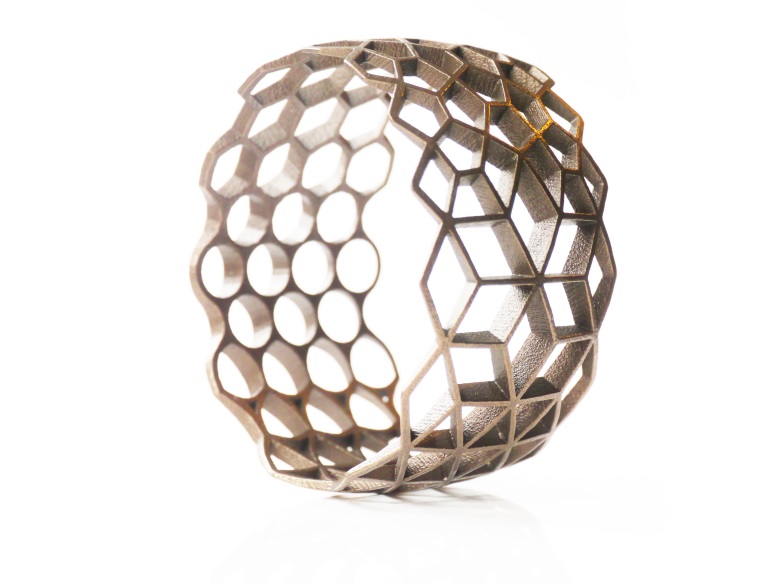 Description
This bracelet was a gift for my wife for our 5th anniversary. I wanted a design, which counts the years from 0 to infinity. So I created a "pattern of all polygons", starting with little dots, which turn to lines and triangles, then quads, pentagons, hexagons and further, until they become circles ( the polygon with infinite corners).
The design development was quit a journey for me, as I learned allot about international tiling, like the "Cairo pentagon" or the "Rhombille".
The bracelet has a comfortable feel. It's delicate, but robust. The diameters of the inner ellipse are 58 mm x 68 mm, which seems to be quite a good fit for most ladies.
The bracelet is 40 mm wide and up to 5 mm thick.
Eike Schling
Eike Schling has been working as a computational designer in Architecture, Furniture and Jewlery design. He is using parametrically driven models to explore patterns, form and space. "Complexity is the key to beauty, if used in the right measure."