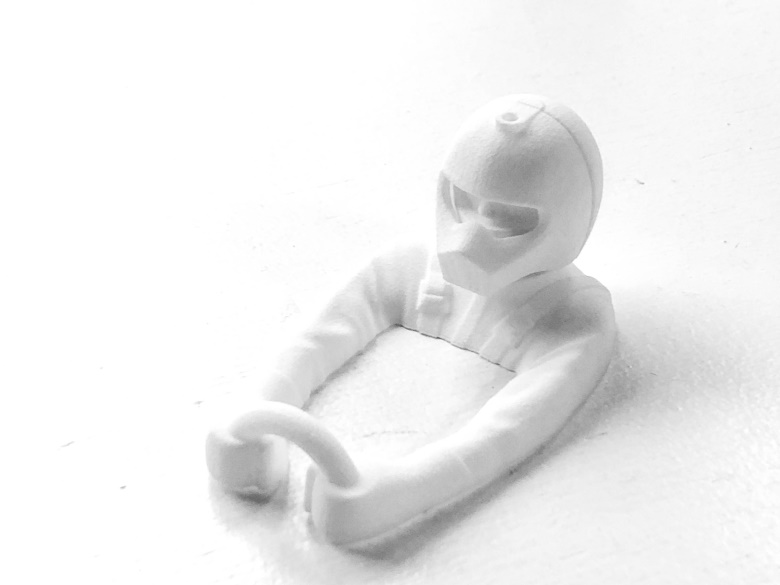 This is the assembled result

Description
pilot/driver figure for Marui Samurai electric powered vintage RC car.
As Marui stopped making RC cars for decades now, it was very difficult to find these pilots so I modeled it from mine.
I attempted to improve the way the head attaches to the body as it was a weakpoint on the original but I'm open to all suggestions.
I recommend to thread the holes on the helmet (M3 bottom and top) and paste the head with glue but it's possible to use M3 nut just like the original but in that case you'll need to assembly the screws/nut before pasting the rear of the helmet into place.
Optimaforever
Fan of vintage 1/10 EP racing buggies of the early 80s. Tamiya Frog, Hotshot, Grasshopper, Hornet, Fox, Avante... Kyosho Scorpion, Tomahawk, Optimas, Javelin, Ultimas, ...