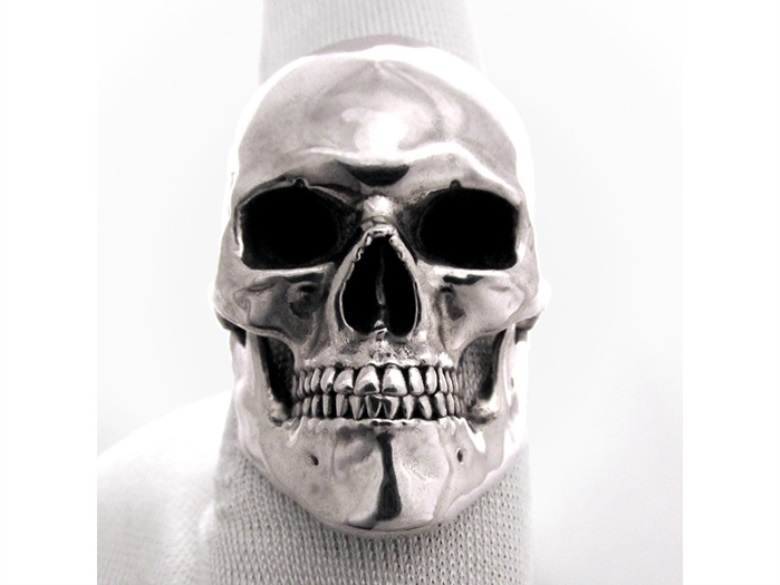 Description
Hi I'm sculptural artist James William Kincaid III and this is one of my sculptures. This listing is for an United States size 8.5. For other sizes send me a message with the size you want and I'll get that set up for you. It comes in every US size from 8 to 12 in quarter size increments.
I spent a great deal of time sculpting this to be as actuate as possible anatomically, so rest assured that if you could shrink down an actual human skull to this size this is how it would look cast in metal and made into a ring. I also sculpted this to be as large as possible for an anatomically accurate skull ring while still being comfortable to wear and looking astounding! This ring gets peoples attention because it's huge and commanding! Out of all of the jewelry sculptures that I've created thus far I love wearing this one the most!
Universe Becoming
Artist, inventor and scientist. These three words best describe me.