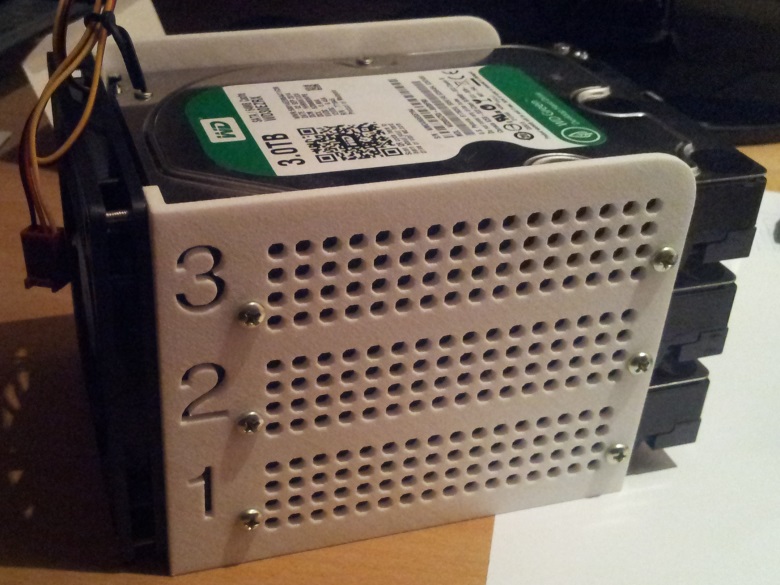 Assembly

Description
Right side of a small 3 disk HDD rack. For example for cases which have space, but not enough drive bays. Or cases which have space left over, because the power supply is taken outside.
Designed with holes for mounting a 100mm fan (91.5mm hole spacing)
Note that the assembly requires both the left and the right side panel!
Cornelis Philippi