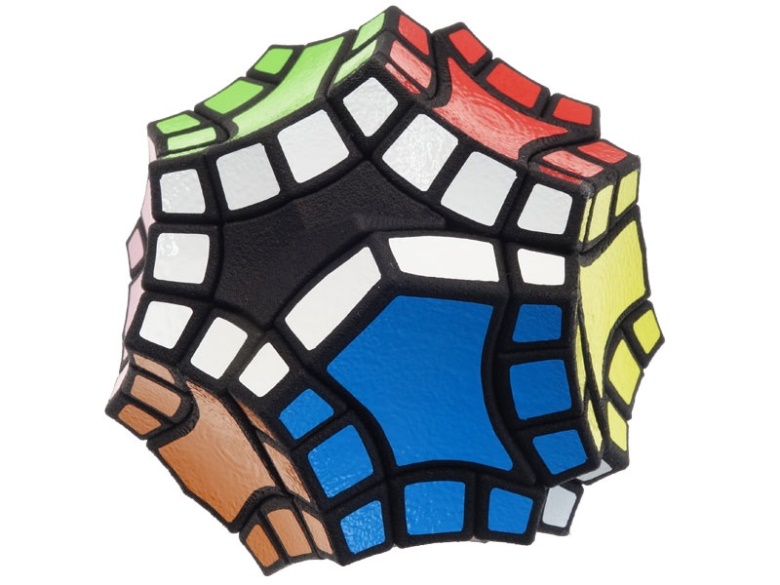 Description
Frucht Twist is based on an idea by Melinda Green who wanted to see a twisty puzzle with no overall symmetry. Her friend Don Hatch realized there must exist such a minimal graph producing a puzzle with 3-color corners, and he quickly found the Frucht graph. He then used his computer to distribute the twelve vertices of the Frucht graph over a sphere, such that all adjactent points are at a unit distance, and all non-adjactent ones are at least a sqrt(2) times a unit. These twelve points are now the rotation centers of this twisty puzzle. The puzzle has twelve centers, eighteen edges and thirty corners.

Watch the YouTube video.

Read at the iMaterialise Forum.

Read more at the Twisty Puzzles Forum.

Please order a 3D-printed do-it-yourself puzzle kit from iMaterialise at this page (check with Oskar about screws and stickers), or contact Oskar directly if you are interested in obtaining a fully colored, stickered and assembled sample of this puzzle.
Oskar van Deventer
Oskar Puzzles offers mechanical puzzles and objects that can only exist thanks to 3D printing technologies. All designed by M.Oskar van Deventer.