by Gavin Bain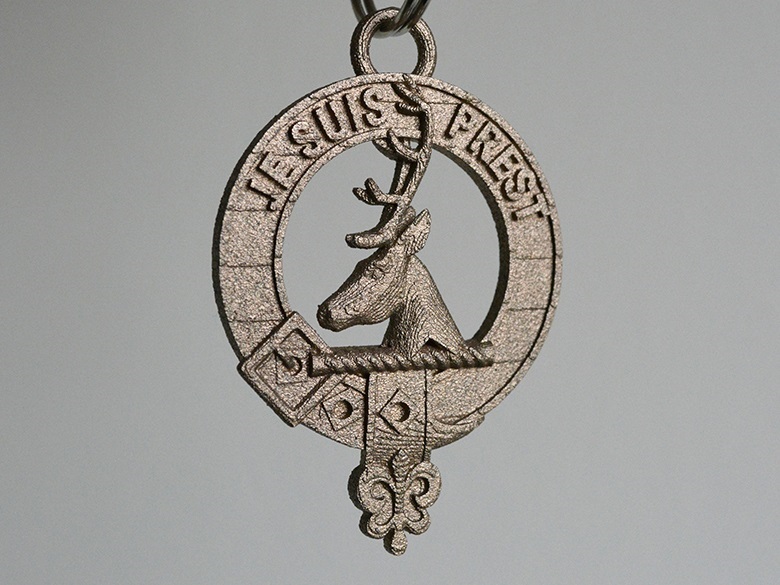 Description
The Clan Fraser of Lovat crest bearing the motto "Je Suis Prest", I am ready. The crest is within a belt design that is traditionally used to show membership to the clan.
Clan badges may be worn by any member of the clan or associated families. There are several family names associated with Fraser of Lovat:
Bissett; Brewster; Cowie; Frew; Frissel; Frizell; MacCimmie; MacGruer; MacKim; MacKimmie; MacSimon; MacShimes; MacTavish; McCoss; M'ktaus; Oliver; Sim; Sime; Simon; Simpson; Simson; Sims; Syme; Symon; Twaddle; Tweedie;
This item is 3d printed in a range of Steel finishes, has a nice weight to it without being too heavy.
Note: Coming soon in Bronze. Check back around 10th June for additional material options.
Gavin Bain
Scottish designer with an interest in heritage and Celtic art.