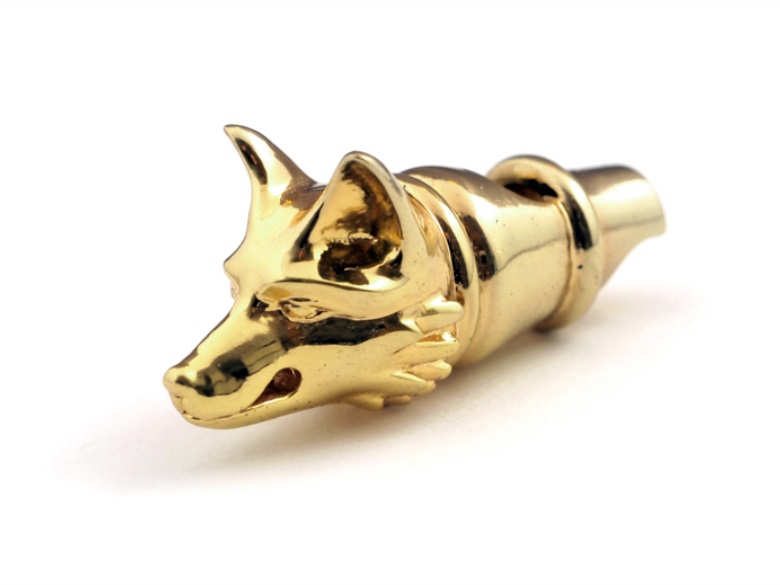 Description
In many cultures, the fox appears in folklore as a symbol of cunning and trickery. Like "Reynard the Fox", a medieval charistmatic character who is always in trouble but always able to talk his way out of any retribution.
I like to be clever more often, too. Not to trick but to convince when it's needed. Hope the fox reminds me about that.
The Fox Whistle can be used as a pendant, so it's always to hand.
Michael Mueller
The mystery pooka jewelry was designed in germany and produced via 3D printing service! The Pooka is a creature of Celtic folklore. It is one of the myriad fairy folk, and, like many fairy folk, is both respected and feared by those who believe in it. You might say Pookas do not exist and that is probably right... but the idea of an invisible friend, like a 6-foot rabbit called Harvey, is not so bad! Follow Pookas on Behance http://www.behance.net/Pookas