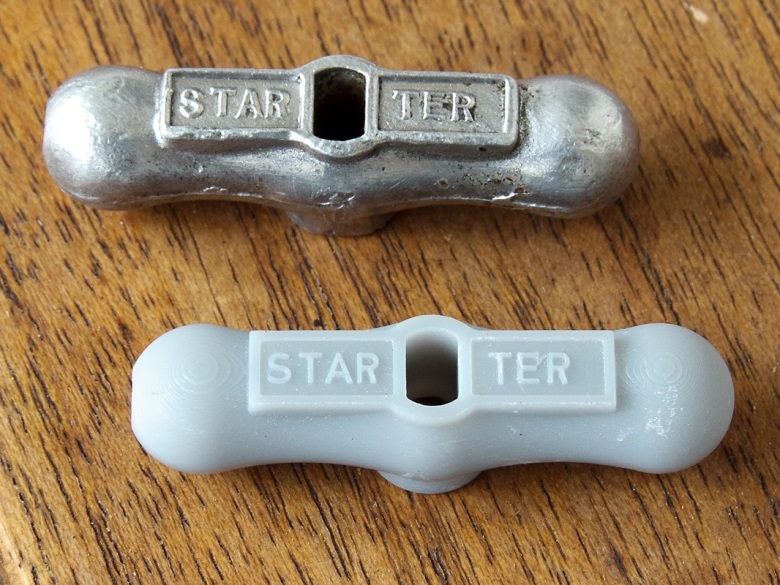 Comparison with original handle (background)
Description
Very nice and accurate reproduction of the starter handle Fl21214-2 used on several German WW II aircraft. A comparison with a slightly battered original item (see photos) shows the excellent quality of this reproduction. Genuine items are very rare and much sought-after nowadays, and consequently achieve exorbitant prices at online auctions.
When look and price matter more than feel, this plastic reproduction offers an excellent compromise, compared to the more genuine metal reproduction that is also available in my shop. It will look very authentic when spray-pained in Silver/Aluminium colour.
Note: If the original fixing screw (or equivalent) is to be used, a standard metric M3 thread needs to be cut.
Christoph Vernaleken