by Oleg Kurtsev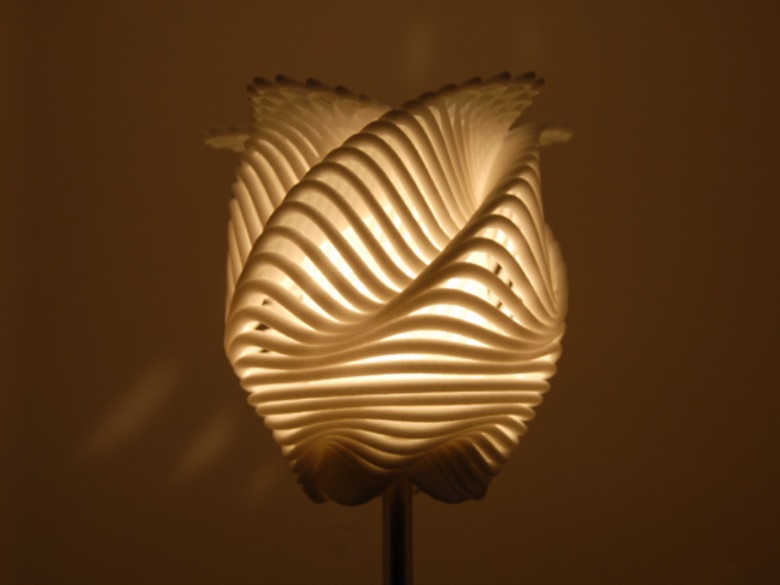 Description
My flower lamp is made up of parametric equations. I used free software called Maxima to develop the equations for the lamp trunk. The equations for the band orientation and band thickness were implemented directly in MS Visual Studio by trial and error. It took me several experiments to finalize my design, but I like the result. I think it looks good from several viewpoints and I can say that simplicity and symmetry were the key!
The Equations lamp is 3D printed in polyamide using laser sintering technology and comes complete with lamp base, light and dimmer. You can choose between a US or European plug.
Oleg Kurtsev
I'm a research engineer and software developer. Design is one of my hobbies where I can use several languages - parametric curves, fractals and topology. My target is find out a mathematical topic which has been never used for describing design ideas. Also, I want to make some known approaches popular.