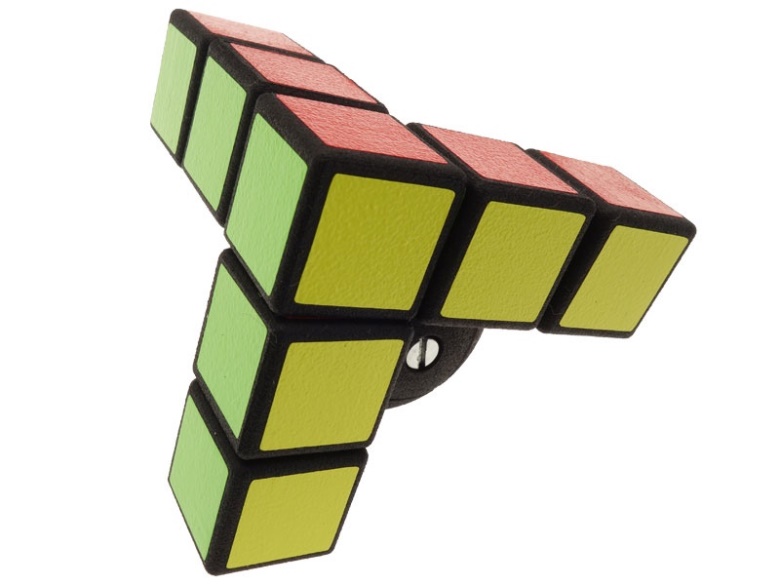 Description
Das Cube is Cubic version of Das Twist. The mechanism makes sure that the stickered cubes always stay connected and together. The mechanism is based on the Linked Cube concept by Evgeniy Gregoriev. The mechanism is upgraded in order not to have any overshoot when entering an illegal turn. This was achieved by giving each of the cubic edges a rim at different heights (knucklehead style), that interfere with the sphere-part edges and corners, but not with the cubic corners or each other.

Watch the YouTube video.

Read at the iMaterialise Forum.

Read more at the Twisty Puzzles Forum.

For future reference, I rendered images of Das Cube on July 10th, 2019, which I published on xyz early August. So I was surprised to see Walaber's 3x3x3 shapemod "Odd Cube" on August 8th, which looks exactly the same, albeit without the Linked-Cube style mechanism. I must have been clairvoyantly inspired.

Please order a 3D-printed do-it-yourself puzzle kit from iMaterialise at this page (check with Oskar about screws and stickers), or contact Oskar directly if you are interested in obtaining a fully colored, stickered and assembled sample of this puzzle.
Oskar van Deventer
Oskar Puzzles offers mechanical puzzles and objects that can only exist thanks to 3D printing technologies. All designed by M.Oskar van Deventer.