by -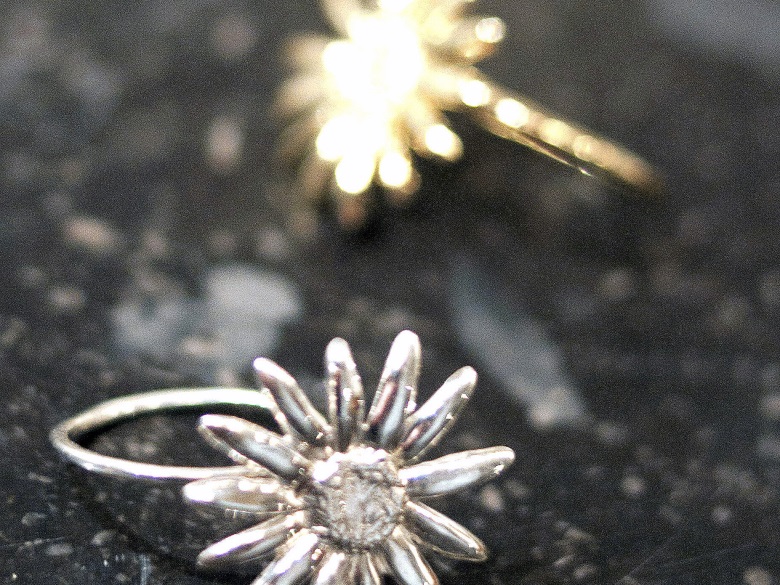 Description
A Daisy ring. Who hasn't made one when they were young? Used it to play husband and wife, with an anonymus daisy ring as a symbol for their love.
Now the contrast between te familiar and fragile shape, and the valuable material creates an artifact which can be used for a lifetime.
The daisy is an hyperrealistic 3D model which uses the most of 3D print technology to get an almost natural grown look. Technology and nature in perfect harmony, al to serve your message.
The ring has one open side an can therefor be used as different sizes.
The flower is about 25 mm / 1 inch in diameter.