by Micah Ganske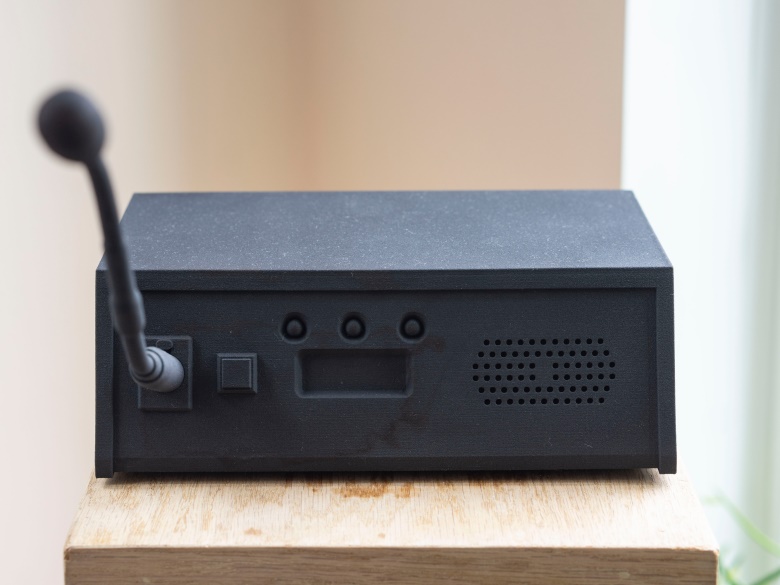 Description
I modeled this as an accessory for my Robert Mueller sculpture, but I love the vintage retro-futurism style of these microphones so I decided it also needed to be its own sculpture. Now you can relive your favorite moments of congressional testimony at home where >insert practically any name here< said, "I do not recall", and "to the best of my recollection". Fun for the whole family!
Pricing Breakdown for Full Transparency:
Basic printing cost*: $402.71(natural grey) $406.20(dyed black)

Donation to the ACLU: $55

Tip for the artist: $20
*You get a discount with i.Materialise based on how many you order at once, so you can save a few bucks if you want to buy a few for friends and family.
Micah Ganske
I'm an artist and I like to make stuff that I can share through the magic of technology! Learn more at www.micahbot.com