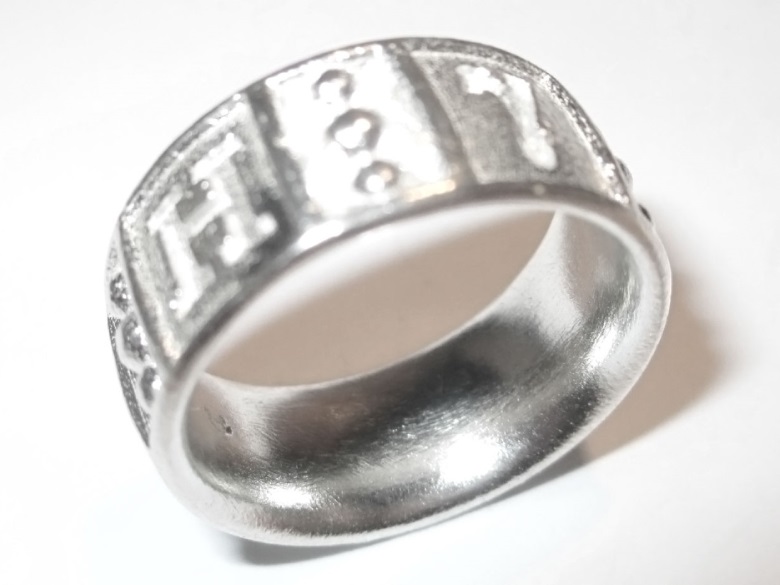 Description
This work of art is a wide band ring featuring the engraved symbols of the known Bosons from the Standard Model of particle physics. Show off your love of science with this wonderfully geeky but still understated ring. It's perfect as a pinky ring or worn around your neck on your best chain.
This ring is 3D printed in jewelers wax, then cast in solid Sterling Silver. The finished ring At under 1 oz/28 g, this lightweight beauty is both comfortable and stylish.
Jeremy Mallin
I am a classically trained artist with degrees in graphic/industrial design and mechanical engineering. My work currently focuses on the intersection of fine art, jewelry design and 3D printing technologies. Original 3D artwork, jewelry, gadgets and desktop toys for your office or home.