by Mateasse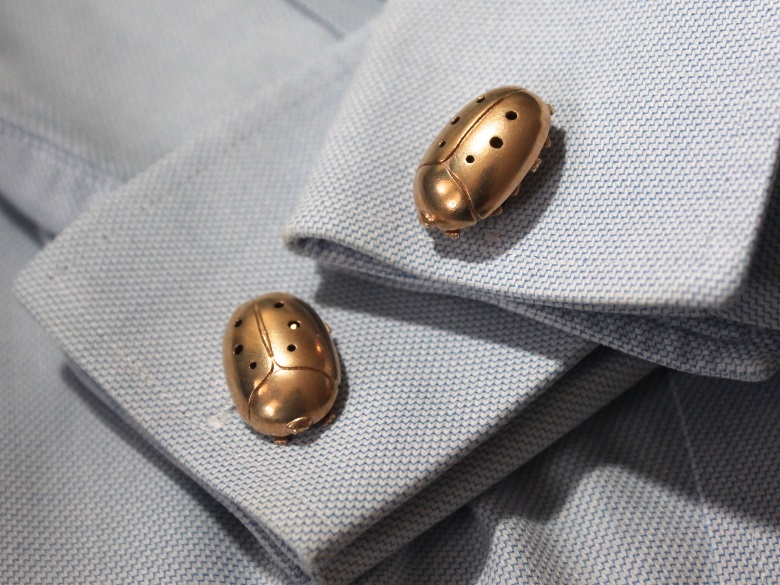 Description
A pair of golden tortoise beetles peeks out of the cuffs. These are impressive, elegent cufflinks with a measurement of 24 mm x 16 mm. They are easy to put on and take off yet secure. Each cufflink has a set of beetles with a baby beetle at the back.
Note the quantity is for 1 cufflink.
Mateasse
Inspired by tea and art we want to offer products that are simple, beautiful, useful, unique and playful. 3D printing technologies have made it possible to offer individualized products. We hope to bring creative solutions to daily life.