by Dot San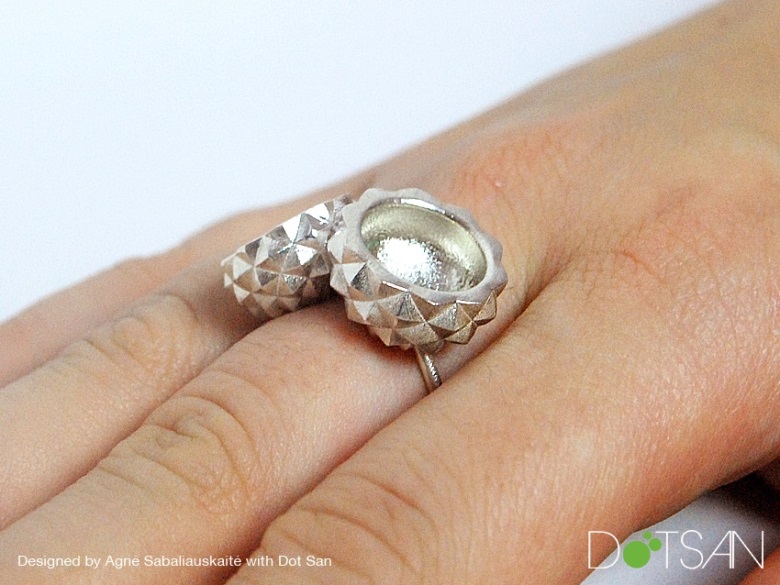 Description
Acorn Cups
Designed by Agné Sabaliauskaité
These acorn cups were left after the oak seeds had fallen out. The acorn fruit contains one seed and takes 6–18 months to mature. During that time the cupule holds and protects the fruit while it is growing and maturing. The cupule is hard and covered by hard diamond scales.
By designing this acorn cup ring Agné wanted to focus on the idea of protection and nurture that is essential for any growing organism. This is why the cups are thick and have a diamond patterned shell. The cups come from the same branch but face different directions, they have helped to ripen two healthy seeds.
The dimensions are 21.5 x 28.5x 28.25mm
UK N 17.18mm diameter
US 6 3/4, Europe 13, Japan 13
The ring is 3D printed in Stirling Silver gloss.
Dot San
We make your fantastic ideas a reality. We work with creative international people to produce dynamic and effective product solutions for marketing, manufacturing and 3D printing. Drop us a line with any questions, we look forward to helping you