by Ben Gotow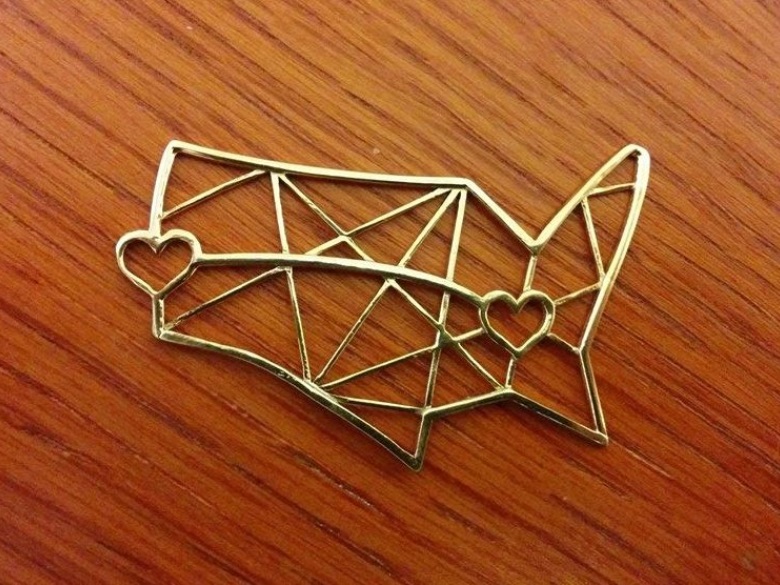 Description
Celebrate long distance love this Valentines Day with a beautiful pendant. Cast in bronze and gold plated, it measures roughly 2" across and 1" high. The top left and top right holes are large enough to attach it to a necklace. Slightly recessed reinforcing lines criss-cross the design to strengthen it.
Order now for Valentines day! Because this pendant is made in Belgium and 3D printed, production and delivery takes ~3 weeks.
Want to see different versions of this pendant? Email me at ben@foundry376.com and let me know what cities you'd want to see connected.
Ben Gotow