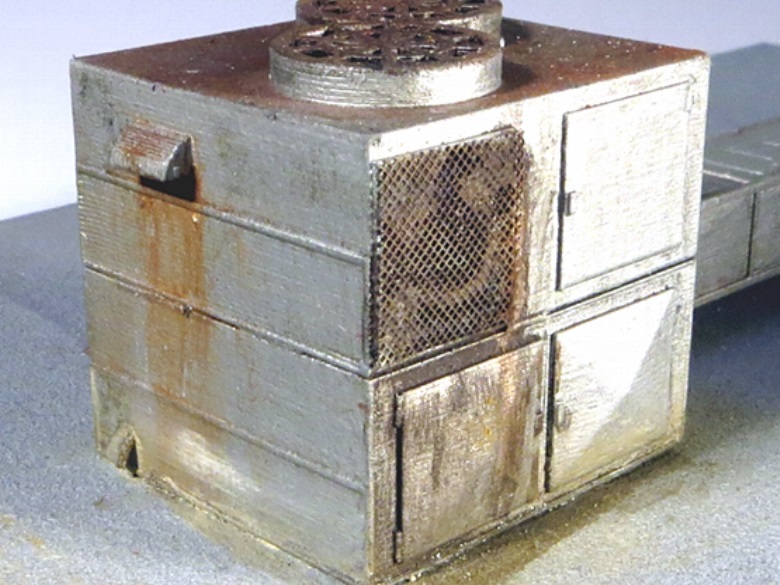 Description
Detail the roofs of your model railroad structures! Cooling Unit #1006.1 for N (1:160) or H0 (1:87).
#1006.1 is supposed to be mount below #1006.2 (not included). Additionally an airduct can be attached (not included). Some pictures are showing the combination of #1006.1 with #1006.2 and #3001.
This item is only the lower half of the cooling unit!
More info, faq, howto on http://3ddecodetails.com/
3ddecodetails.com