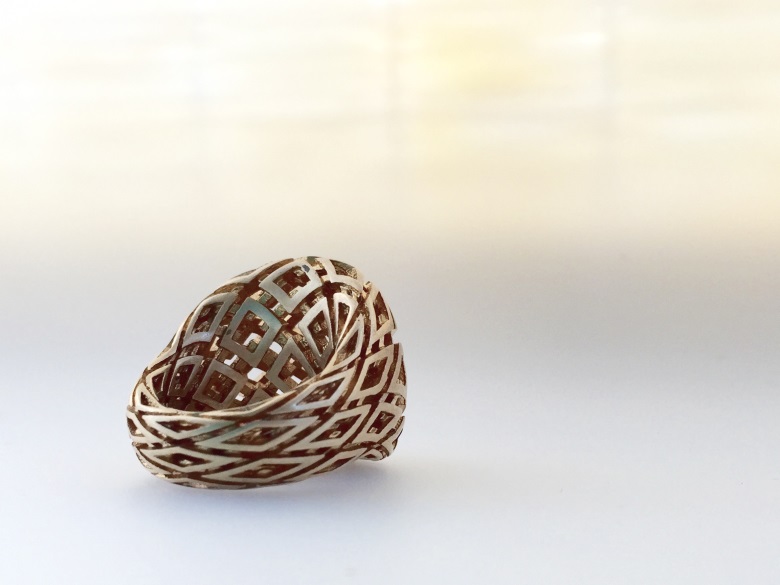 In Brass

Description
glam·or·ous
. full of glamour; charmingly or fascinatingly attractive, especially in a mysterious or magical way.
This ring takes ornamental to another level. It is bold and beautiful. Add it to any cool, and simple look for the extra flair, or match it perfectly with any glamorous look.
This unique and exquisite ring is LIMITED EDITION There is going to be only 40 rings produced like this one, in different materials and sizes. Each piece will be numbered and customized for the right person in the material of their choice.
Let intelligence be your charm with this ring as a reminder !!
This ring is size 6 US, or size 52 European.
For more sizes or other materials visit our website www.designeradesigns.com
or email negar@designeradesigns.com
Designeradesigns
LET INTELLIGENCE BE YOUR CHARM. Our jewelry collection is not about glitter, or shine; it is about natural beauty that comes from intelligent arrangement of the pieces. All the rings are architecturally designed and mathematically crafted.