Sculptris is free, digital sculpting tool, created by Pixologic, the makers of ZBrush. If you're new to the world of digital sculpting, Sculptris is the ideal ground on which to get started. With a primary focus on the concept of modeling clay, you can pull, push, pinch, and twist virtual clay. It's geared towards character sculpting and "organic" models. 3D meshes (.obj) can be imported into Sculptris for further detailing, generating normal and displacement maps.
Exported File Formats for 3D Printing
Platform
Windows, Mac OS X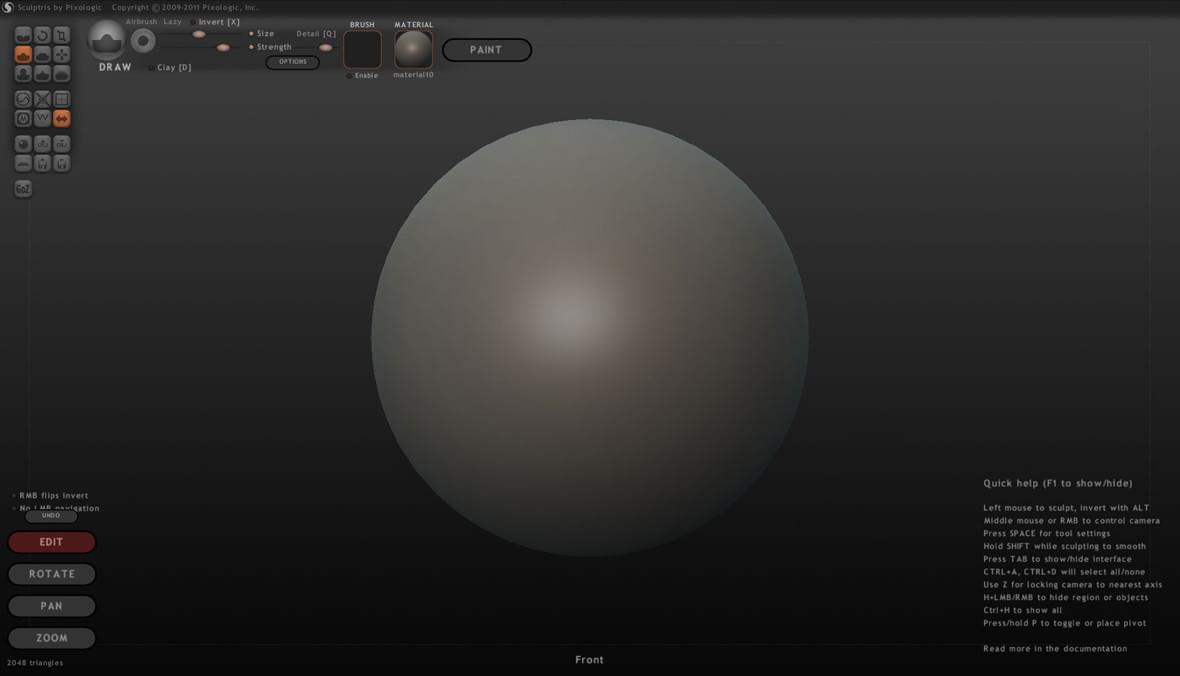 Examples
Below is an example of a Sculptris model that was 3D printed through i.materialise.