Blender is a free and open source 3D animation suite. It's community driven and you can find a ton of resources about its full-fledged features. To get instant access to i.materialise from Blender, you can
install a free plugin
. Once installed you can get real-time information on the printing price of your design in 100+ 3D printing materials and finishes, and print directly to i.materialise.
Exported File Formats for 3D Printing
.DAE, .PLY, .STL, .3DS, .FBX, .OBJ, .X3D
Platform
Windows, Mac OS X, Linux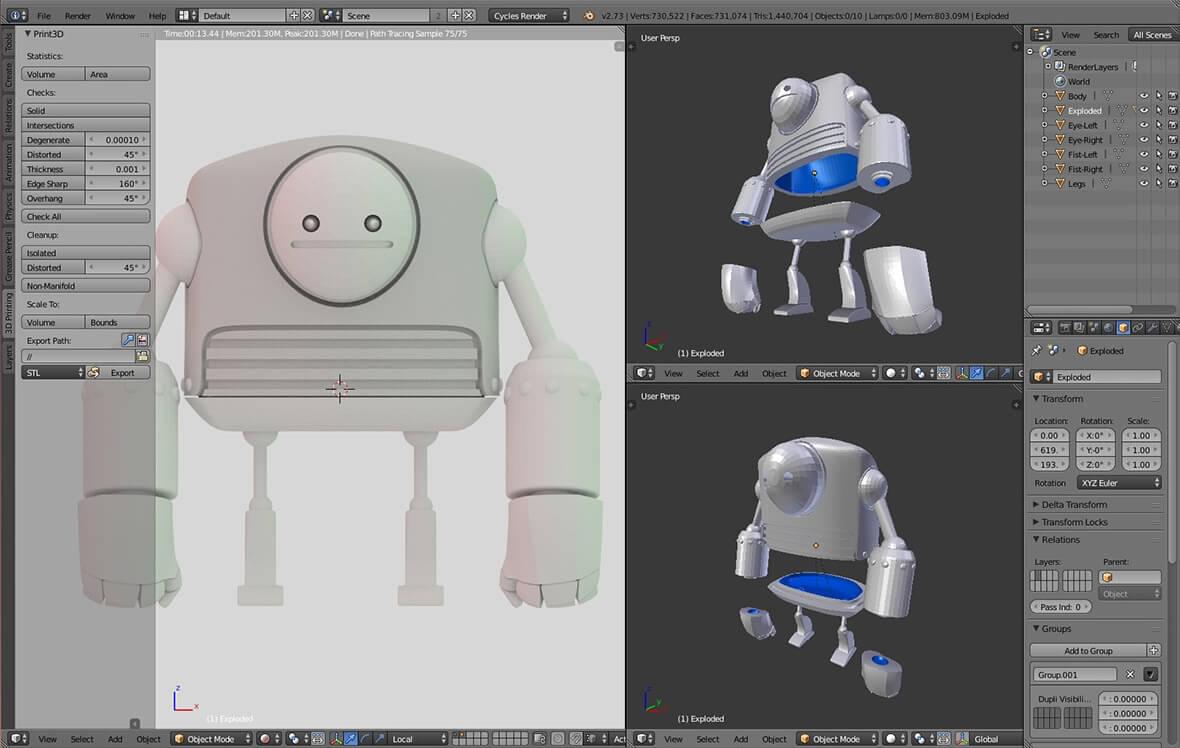 Examples
Below are a few Blender models that were 3D printed through i.materialise.