Super exciting day here at Materialise today, our newest 3D printer arrived. It is a Stratasys Fortus 900mc FDM 3D production system and we like  it a lot. Here is a simple guide to unboxing your Fortus 900mc.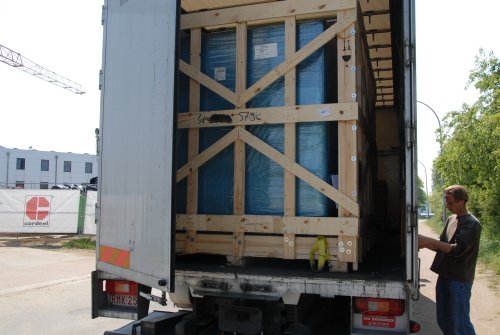 Step 1. Open Truck. The blonde guy on the right, in the green tshirt is Robby, he manages the Materialise FDM center, the part of Materialise that 3D prints your ABS plastic designs for you.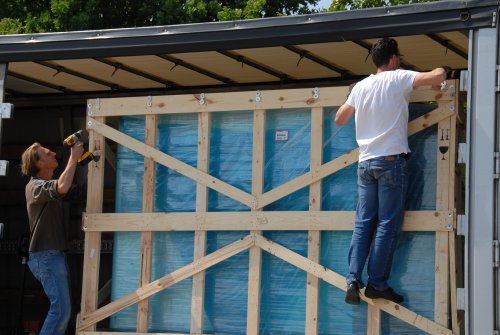 Step 2. Remove crate.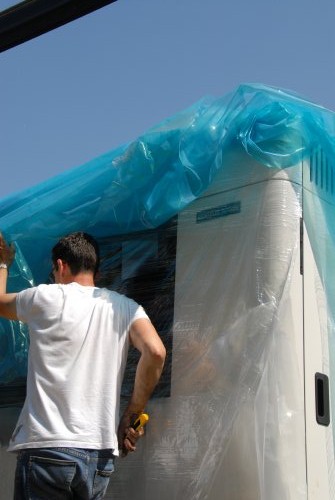 Step 3. Remove all the blue plastic.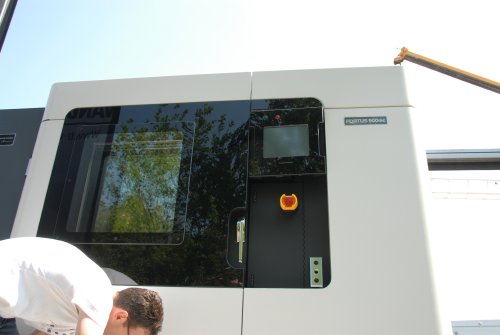 Step 4. Remove all clear plastic.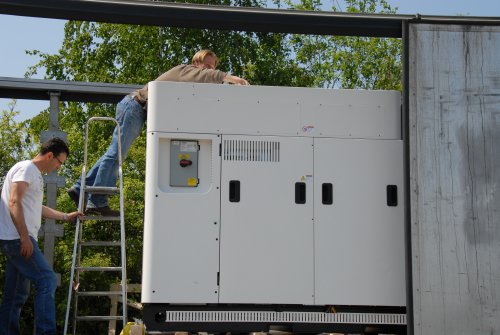 Step 5. Attach hooks.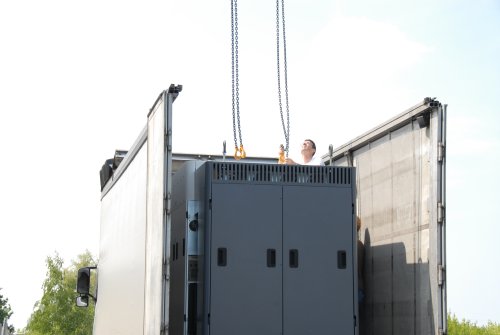 Step 6. Attach to crane.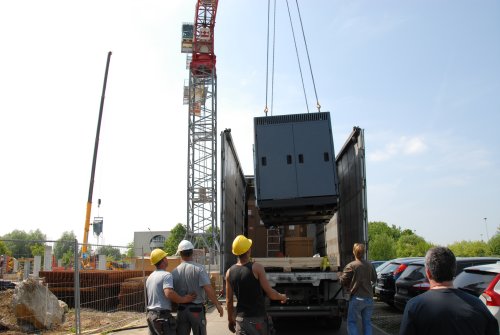 Step 7. Lift out of truck (also, never worry)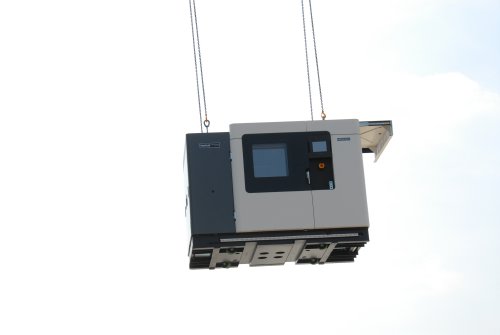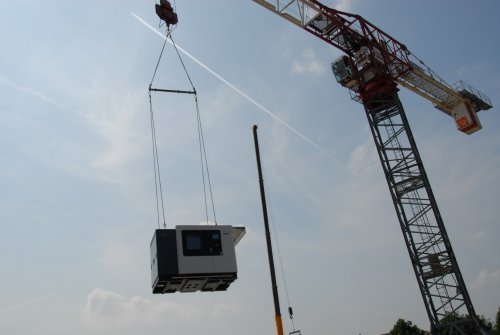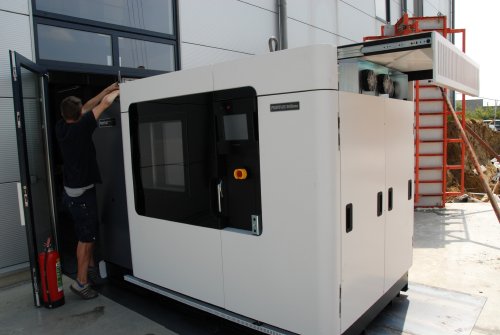 Step 8. Try fit through door.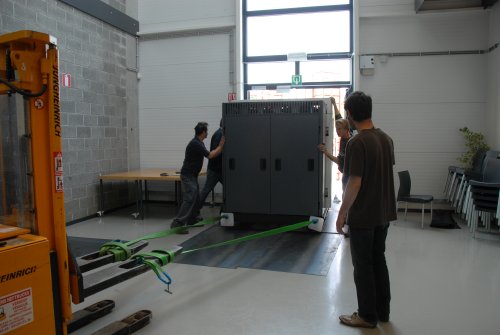 Step 9. Tow into building. Pro Tip: protect your floor.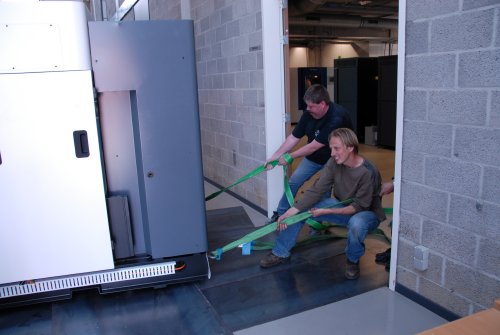 Step 10. Pull.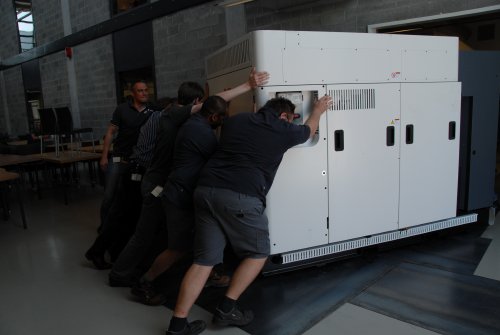 Step 11. Push.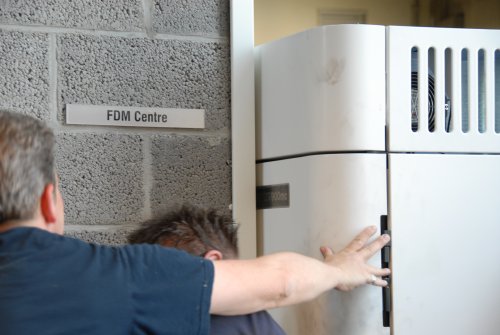 Step 12. Be careful.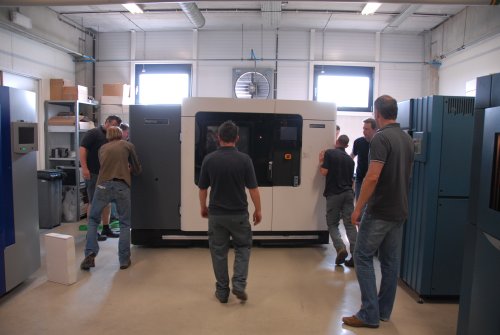 Step 12. Done.
We"re happy with our new printer, this is the 61st 3D printer we have. The Fortus is the largest FDM 3D printer in the world and joins its dozen smaller cousins in Materialise"s FDM Center. The Fortus 900mc will be used to print your parts in high quality ABS plastic.
Weight approximately 3000 kilo.
Largest build envelope 36 x 24 x 36  inch (914 x 610 x 914 mm)
2 build material and 2 support material bays for extended unattended builds
Multiple layer thickness options 0.330 mm and 0.254 mm for faster throughput
0.178 mm for higher surface finish and feature detail
More stats and a video on the Fortus page here.