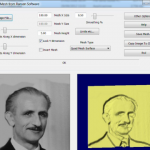 By Darya | August 22, 2014
Could 3D printing launch a revolution for 285 million people with total or partial blindness? Many of us learn by visually browsing thousands of texts, images, and videos. Until recently, hundreds of millions of people with total or partial blindness could not access most of this information. They relied on slow-moving braille translations, a situation that noticeably improved with the launch of t...
Read more »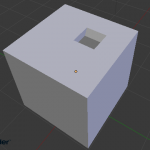 By Roxy | August 21, 2014
As many as 50% of online 3D designs posted online are unprintable. Is yours one of them? Thankfully, reliable printing services (including our team at i.materialise) do not charge users for rejections. If your service does, they might be overcharging you. To fix an unprintable 3D design, you can hire an expert or fix it yourself. Fixing your own design saves money, and can be surprisingly ...
Read more »