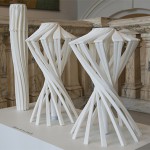 By Billy | October 17, 2014
Are you planning a trip to Amsterdam between October 25, 2014 and February 15th, 2015? Be sure to stop by the Stedelijk Museum to see the One_Shot.MGX stool and the Solid C2 chair by Patrick Jouin on display next to other forward-thinking designs in the "Superbox. Design Acquisitions." exhibition.  ...
Read more »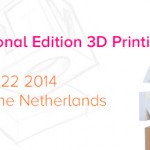 By Billy | October 16, 2014
It's been a great year for 3D Printing shows for i.materialise. Time spent at the Maker Faire in San Mateo, a trip to the World Maker Faire New York, a stop at the 3D Printshow in London, with a brief layover at the Maker Faire Detroit. As we move into the last few months we have the pleasure of attending the 5th  International Edition 3D Printing Event. This year's event returns to Eindhoven, The...
Read more »