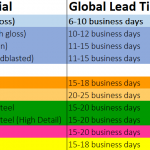 By Roxy | August 19, 2014
Good news for fans of sterling silver, the lustrous metal with the moon-like white glow: our fastest silver lead time is now only 6 business days!* That means you can place an order for our Silver (Gloss) material on Monday, you could get the tracking number as early as next Monday.* To see an estimated arrival date, start by uploading your design here for free. This special 6-10 business da...
Read more »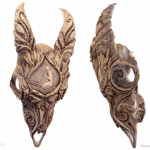 By Roxy | August 18, 2014
The world of 3D printed fantasy design is unlike any other: it not only imagines another world, it makes it real! If you've ever struggled with symmetry, shaky hands, or poor eyesight, then designing and 3D printing your designs could give you abilities you never knew you had. Zooming can make up for blurry vision, symmetry options and "undo" buttons make up for unsteady hands,  and you can cre...
Read more »