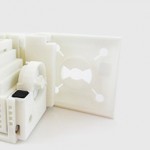 By Darya | April 14, 2014
Being a professional designer and CAD engineer is awesome and gives you almost boundless possibilities to unleash your creativity. Basically anyone can get creative and design something in 3D. Today, a lot of 3D design applications like SketchUp are free, easy to use and require no prior experience. Need a success story to be inspired? ...
Read more »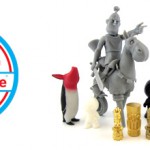 By Steven | April 11, 2014
Maker Faire is a festival for everyone that is inventive, creative and resourceful, and a celebration of the maker movement. The 9th annual Bay Area Maker Faire will take place on May 17th and 18th. Of course we won't let the opportunity pass by to be present, and neither should you. So pack your 3D projects and maker dreams and come meet crafters, tinkerers, hobbyists, engineers, artists, educato...
Read more »