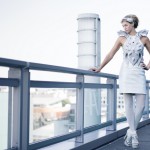 By Elizabeth | September 23, 2014
Changing your appearance with your mood is a topic that's no longer reserved for New Age followers or sci-fi fans. By embedding Intel's super versatile, small-in-size-but-large-in-processing-capacity microcontroller called "Intel Edison", Anouk Wipprecht created "Synapse", a smart dress based on biosensors that takes user experience to the next level, as it acts on the wearer's behalf!...
Read more »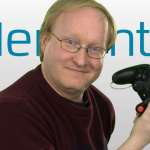 By Billy | September 21, 2014
Welcome to the i.materialise 3D Printing Roundup, where we highlight the stories most clicked, shared, and reweeted by our community! Every week, we share the top 5 posts. Our community is passionate about 3D printing. This week's top 3D Printing stories include a titanium bicycle, highlights from the London 3D Printshow, and much more! Let's dig in. ...
Read more »