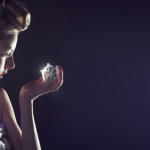 By Elizabeth | August 30, 2014
One of our favorite designers, Anouk Wipprecht is starting this cool new collaborative project that we at Materialise are really thrilled to tell you about. We already absolutely love her "Smoke Dress" and Cirque du Soleil pieces that she's printed with Materialise, and are excited to see the final result of her next project: a dress that will be made by parts designed by YOU. Read on for detai...
Read more »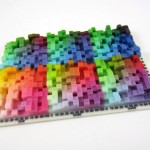 By Roxy | August 29, 2014
Good news for fans of multicolor, that sturdy sandstone material that comes out of the printer in vibrant colors! This material is now available in a glossy, bright new finish that gives your print a smoother, more polished look. It can intensify dark or vibrant colors, diminish the appearance of print lines, and photograph in a similar way to cold-cast polymer resin. Read on for details. ...
Read more »