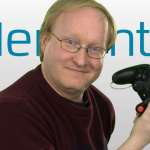 By Billy | September 21, 2014
Welcome to the i.materialise 3D Printing Roundup, where we highlight the stories most clicked, shared, and reweeted by our community! Every week, we share the top 5 posts. Our community is passionate about 3D printing. This week's top 3D Printing stories include a titanium bicycle, highlights from the London 3D Printshow, and much more! Let's dig in. ...
Read more »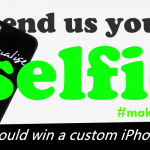 By Roxy | September 20, 2014
The iPhone 6 just launched— and we want to 3D print you a custom iPhone 6 case! And not just any case: a limited edition 3D printed polyamide case with your name on it, in a color of your choice. Your case will be created and 3D printed entirely by our design team, one of whom recently released this free iPhone 6 case template file. Even if you don't have an iPhone, this prize makes a great gre...
Read more »