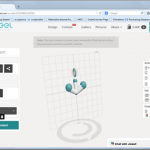 By Roxy | July 31, 2014
Want to design your own 3D printed heart-shaped pendant in under an hour? We did! You might have heard about JWEEL, a free browser-based jewelry design software. It has a built-in feature that lets you 3D print your own necklaces, charms, and rings in gold, silver, brass, and other materials— without making you check your model for printing flaws. It does that for you, so it's a great way to qu...
Read more »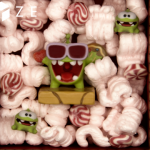 By Roxy | July 30, 2014
Om Nom, Toss, Roto, Boo, Blue and Lick are mobile game characters with millions of fans around the world— and the start of an adventure for one 3D print business. Toyze is an app where users can create, customize, and order 3D printed figurines of popular mobile game characters (including the cast of Zeptolab's beloved Cut the Rope series.) The app has already garnered praise by major public...
Read more »