Greetings!
First of all, I am sorry if I'm not posting in the appropriate category; I'm very new to both this platform and to 3D printing, but I've been looking around and will do my best to do things right!
I'm posting here because I'm willing to get a ~25cm "statue" printed; it could be described as "a brick with quite thin engravings", and I have no idea about which material we can/should select.
As explained, this is a first for me and the people I am working with, and we are aware that some materials may not be suited for "small engraved details", so this is kind of a "proof of concept" for us and we are looking for a solution within the budget of a few hundreds euros this time around. Due to this, while I'd love down the road to get some sweet metal-printed pieces, I am not sure this would be a good fit for this project (unless I am mistaken?).
We have been wondering if MJF Polyamide would be a viable solution, as our 3D model seems to be within specs based on i.materialise's guides (which are absolutely great by the way, it definitely helped us a lot already!), but out of precaution we figured we should ask for advice here.
Please find hereafter some screenshots of the model we're willing to get printed.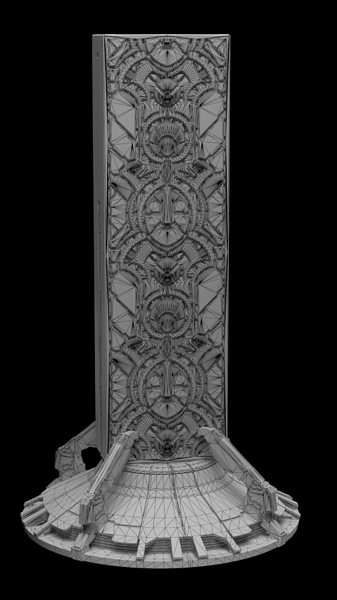 Thank you very much for your help and guidance!
Friendly yours,