Yesterday we did a few tests to print the Nokia Lumia 820 shell on our printers (in ABS, resin and polyamide). Today we're comparing the other materials. Check it out and stay tuned to find out our next steps!
As we found out yesterday there are big errors when it comes to the functionality of the 3D printed Nokia shell files: the buttons don't function as they should, the wireless charging function disappeared and you need to be careful with your material choice.
Now take a look at our next tests and see what came out of our printers today: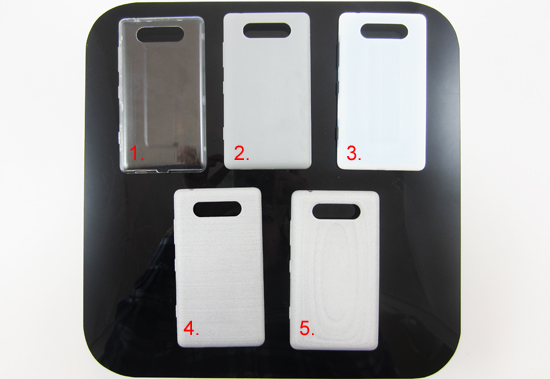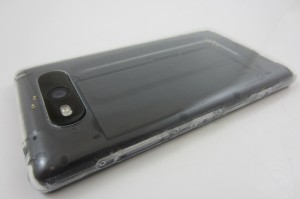 1. Transparent resin: it looks smooth, it feels nice in your hand and gives the phone a more sophisticated look. If we had to give an award for the best looking shell, this would be the winner. But do the buttons work? Unfortunately.
2. Prime gray: the shell fits, but again: no functioning buttons!
3. High detailed resin: to make the file printable, the engineer made the wall of the design thicker by adding an extra millimeter. Another change he made: with our Stratasys printer it's possible to print in two materials. So our engineer printed the shell in high detailed resin and the buttons in a material that looks and feels like rubber.
The buttons look much better as you can see on the picture, but do they pass the test? Almost. After pushing the button over and over again it became clear that the contact with the actual phone isn't good enough and the material stretches and breaks on the side of the buttons.
However, this design definitely deserves the award for the best functional Nokia Lumia 820 print!
4. & 5. Alumide: the shell fits, but again…the buttons don't work.
No matter how much I liked pushing and squeezing all the buttons on the prints; my hands had enough work-out for the next days. So it's time to pull out the big guns now: follow us to discover the first real ready-to-print file for your Nokia Lumia!