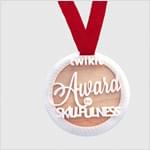 Belgian based Twikit starts their exploration in tweakable products in the award industry. At Twikit, we rethink tweaking and making of products.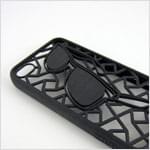 KEES are iPhone cases with a difference. They're unique. Really. They provide the framework, you add a design that you've created which we then bring to life for you via i.materialise.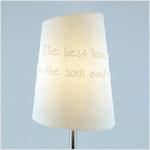 The Appear lamp tells your story. When turned on, the lamp reveals your own message: a quote you like a lot, the names of your parents, or a secret message for a loved one? You decide.
You can now select a water drop, position it and watch the water flow. Choose the most beautiful instant and forever capture it. 3D printing takes this moment and turns it into your unique vase.
Fluid forms
Turn your favorite place or landscape into a silver pin, a pendant or a pair of cufflinks.