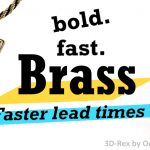 By Roxy | October 01, 2014
Brass fans rejoice! Our gold-plated brass now ships out of our 3D printing factory faster than anybody else's! Our fastest brass lead time is down to only 13 business days. The new 13 business day lead time is for "natural" brass only, but our "gold-plated" variety has also set a record: it ships out in only 15 business days. This is currently the fastest industry lead time in the industry for ...
Read more »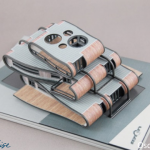 By Billy | September 29, 2014
Additive manufacturing is often associated with small, high-value, low-volume items. Since the early 1980's 3D Printing technology has continually challenged the boundaries of what is possible-- and how large a 3D printed item can be. Most 3D designs can be digitally re-sized and printed at a large size, but that is not the main intention of a large-scale 3D print. Groups of architects have set...
Read more »