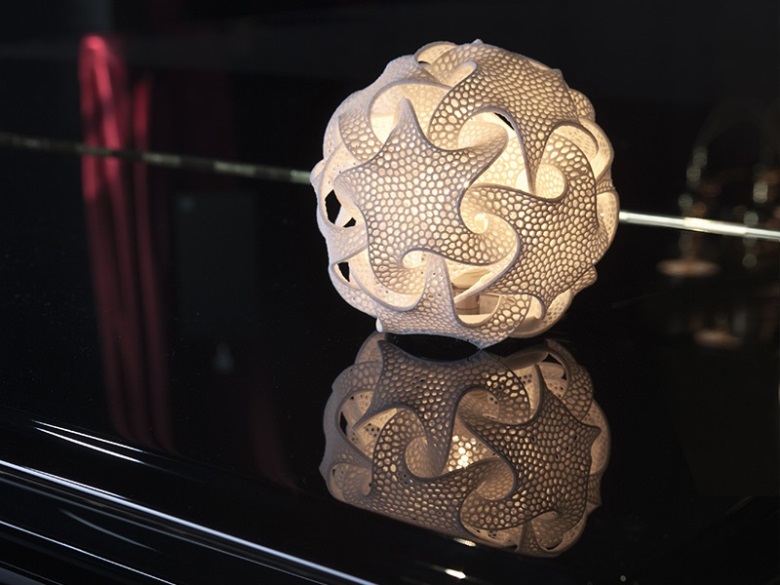 Description
Transform any space with the mystical Quin.MGX lamp, designed by Bathsheba Grossman. The intricate curves of this lamp draw the eye along the many pathways of light created by its triangular and pentagonal dimensions. Whether suspended above a bed or on display in your living room, the Quin.MGX will captivate the imagination. It isn't hard to see why it was chosen as one of Time Magazine's top 100 designs of 2008.
This low table lamp is available with a CE plug and uses a bulb with the following specifications: halogen 210-230V G9 Eco 28W.
.MGX by Materialise
We live in a society buzzing with technology, spending our days in a whirlwind of images, products, and information. Inspired by this energy, .MGX challenged some of the top designers in the world to use revolutionary 3D printing technologies to create some special, revolutionary products. The .MGX by Materialise shop is the result of this challenge: a beautiful selection of lamps and accessories that do much more than just light up a room or furnish a house. These are products that engage both the imagination and the senses. They create the mood and bring magic to any setting.