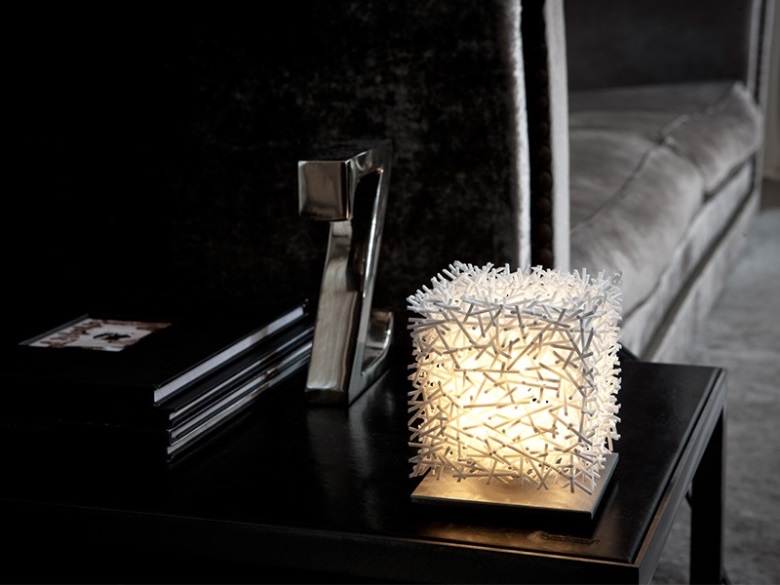 Description
The Chaos.MGX table lamp evokes a combination of order and beauty that occurs when chaos is captured and given form. Emerging from the 3D printer as a single piece, the shape also shows how far we have come with modern technology. The enigmatic Chaos.MGX is designed by Strand + Hvass, and is the perfect decorative touch next to a sofa.
This low table lamp is available with a CE plug and uses a bulb with the following specifications: halogen 12V G4 max 20W.
.MGX by Materialise
We live in a society buzzing with technology, spending our days in a whirlwind of images, products, and information. Inspired by this energy, .MGX challenged some of the top designers in the world to use revolutionary 3D printing technologies to create some special, revolutionary products. The .MGX by Materialise shop is the result of this challenge: a beautiful selection of lamps and accessories that do much more than just light up a room or furnish a house. These are products that engage both the imagination and the senses. They create the mood and bring magic to any setting.